If you are in the market for a new pup I'd suggest bringing your search to your local pound. There is nothing greater than rescuing an animal…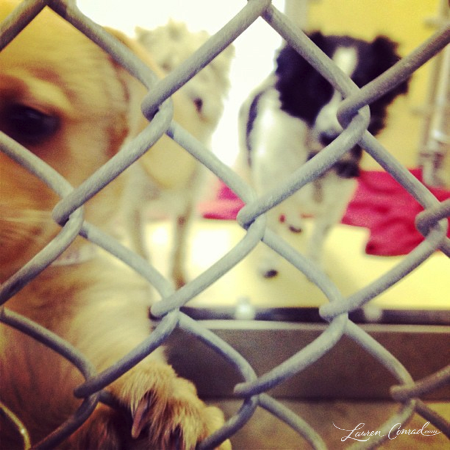 I adopted my first dog, Chloe, just about 4-years ago. We've had a lot of fun together but now that I am working more than ever, I thought it would be nice to get Chloe a little companion to keep her company. Enter: Fitz! (By the way, Fitz is short for Fitzgerald, in honor of the author of my favorite book, The Great Gatsby.)
I adopted Fitz (breed unknown) from a high-kill shelter just outside of Los Angeles. I mean, look at this face…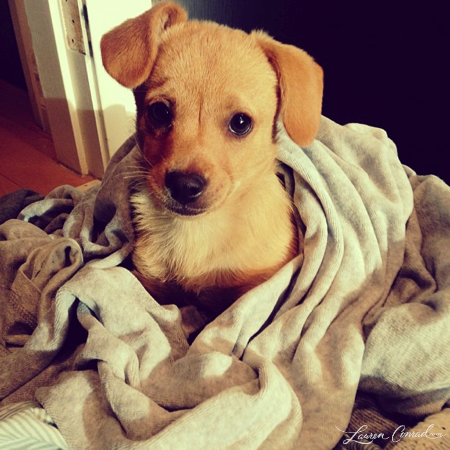 I obviously couldn't resist him and adopted him right there on the spot (even though I was in the midst of my book tour for Lauren Conrad Beauty and Starstruck). The first few days while I was finishing my book tour ended up being a bit of a scramble, but Fitz was well worth the stress. He is a wonderful, well-mannered, sweet little guy and Chloe has already warmed up to him.
Here is their first meeting… Chloe isn't so sure.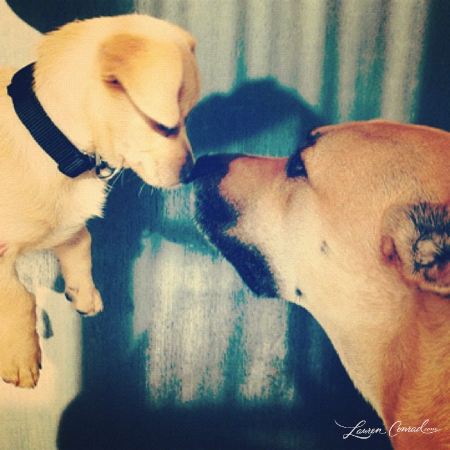 And now they are besties!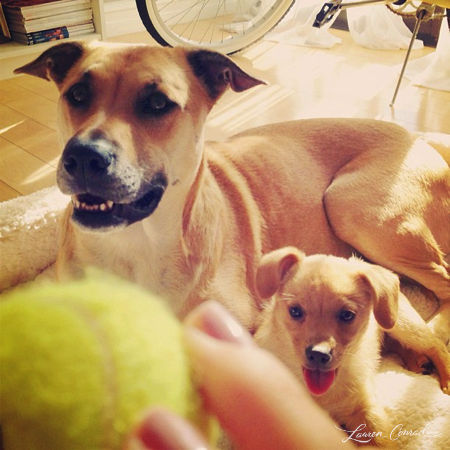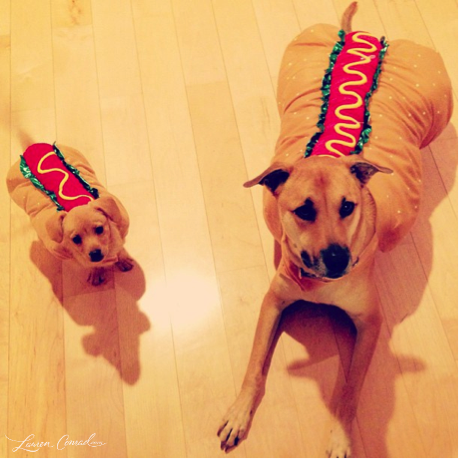 Although Chloe does like her space from time to time… Look at that lean!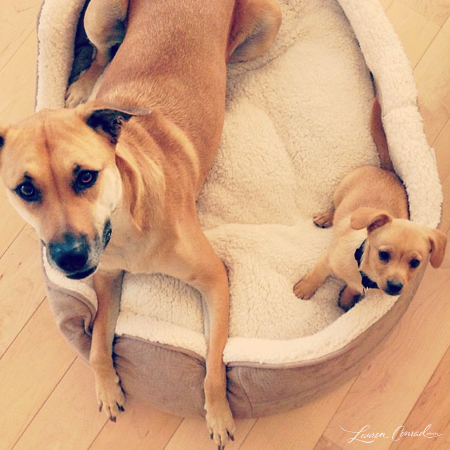 Since I don't know exactly what Fitz's breed is, it will be a surprise to see how big he grows. I was told he will be 30 pounds max, but we will see about that. When I got Chloe, the pound said she would be 40 pounds max…and now she is pushing 70!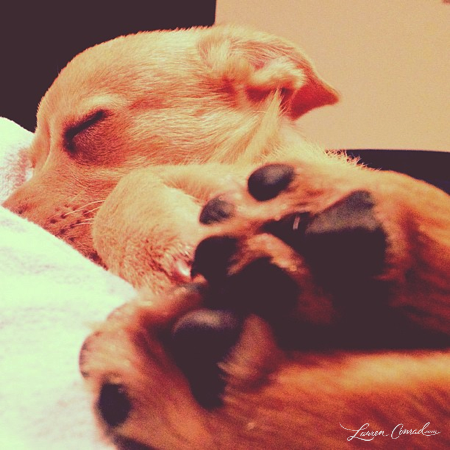 I am really excited about my newest addition and encourage all of you to consider checking out your local shelter (or researching a local high-kill facility) when you decide to welcome a pet into your life. I've found that the best animals come from these places and it is also very satisfying to know that I have in essence saved a little life from being taken too soon.
Why You Should Adopt from a Shelter
I think a lot of people have misconceptions about shelter dogs (and cats). Many think they are sickly, really old, have loads of behavioral issues, or that they are all mutts. This couldn't be further from the truth. While a handful of animals may fit those stereotypes, most of them are just little loves who are down on their luck. (Fun Fact: According to the Humane Society, most shelters are made up of 25-30% of purebreds!)
Adopting is so important because there is a massive overpopulation of sweet, adoptable animals in shelters that desperately need homes. Sadly these great prospective pets are euthanized so shelters can make more room for new homeless animals. And this cycle continues… On average, 3 to 4 MILLION cats and dogs are euthanized in shelters every year. So sad. And sick. So when the time comes, I really urge you to check out a few shelters. It might take a few stops, but I promise it will be well worth the time.
If you are looking for a shelter near you, check out the ASPCA's Shelter Finder to get your search started.
Have you ever adopted a pet?
If so, share a photo of your furry friend and leave the image link below with a comment about your favorite story about your pet for a chance to be featured in a Member Spotlight post.
Click here to learn how to upload and share your photos and videos!
XO Lauren