December is only a few days away so why not plan ahead and get your gift lists lined up now? This year, I am planning to incorporate environmentally friendly items into the mix. Green gifts can be anything from recycling something old into something new (DIY anyone?) or something that is made in an eco-conscious manner. Below are 5 of my favorite eco-approved gift ideas for the holidays: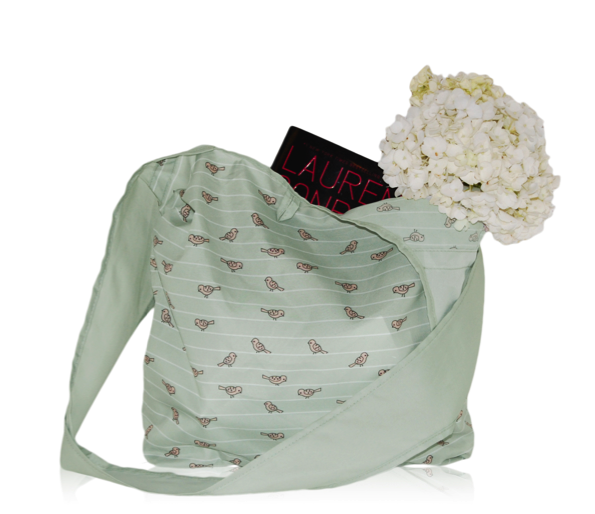 Reusable Bag. The Hip Pod from my XO(eco) line with BlueAvocado is made from 50% post-consumer recycled bottle fabric. I carry mine everywhere these days… You could also use this bag to wrap your gift too! Fill it with tissue and tie on a festive bow and voilà—your gift is wrapped!
Infused Sugar. I saw this idea on Sugar & Charm and think it is a great idea. It's thoughtful, reusable, and sweet. Literally.
Brush Box. If you have a beauty-lover in your life or someone that travels a lot, the Brush Boxe from my XO(eco) collection with BlueAvocado is the perfect gift. I use mine religiously—whether I'm traveling or not. Plus it's completely eco-friendly!
Teacup Candle. Make a candle (instructions here) and create a unique scent specific to the recipient. I love how this idea recycles an ordinary object into something entirely new.
Hot Cocoa in a Jar. I know I blogged about this last year, but I still think it's a cute and simple idea. One of the girls on Team LC made chai tea in a jar last year and passed them out to everyone in the office. It was so thoughtful and more importantly, eco-minded. Click here for another great Classic Cocoa in a jar recipe.
Are you going green this holiday season?
Also, while we're on the subject of "going green" I thought I'd share this tip: One of my favorite ways to add an eco-friendly touch to my holiday gifts is by wrapping them in newspaper and then tying them off with brightly colored ribbon. Do you have any more ideas to share? Sound off below.
XO Lauren
P.S. Have you checked out our Holiday Wish List yet?