This story is from our partner, FabSugar! Twice a month we'll share FabSugar's best fashion tips and shopping guides. Today's post teaches you how to wear rich jewel tones written by Hannah Weil of FabSugar:
Fashion Math: The Jewel Tone Combos that Add Up to Big Outfit Wins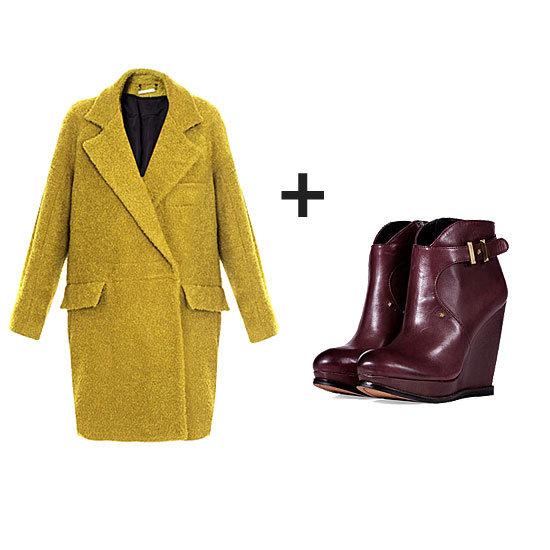 If you're living in black and white (clothing, that is), allow us to introduce you to Fall's fresh palette. Rich jewel tones are making this season's pieces all the more enticing, and truthfully they look even better piled on in complementary, contrasting, and shades of the same hue. Color stories rife with colorblocking, textural, and tonal play give these looks a leg up on Fall style — and to make it easier to help you give your own looks a lift, we're outfitting eight winning combos right here. Forget 50 Shades of Grey, these outfits make use of the season's vibrant color wheel in just two pieces. Click on to see how it's done and shop your favorites.
Give an Autumn burgundy a contrasting pop with a fresh yellow statement necklace. Finish it off with your skinny for a night out or add in a pencil skirt for the office.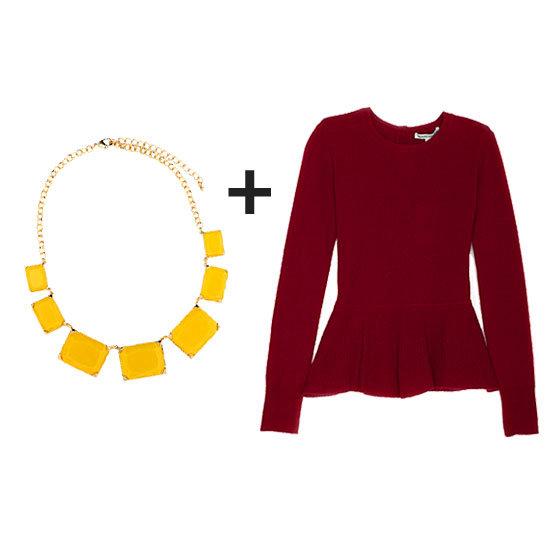 Take your color play to the next level with textural intrigue, too. These jacquard trousers lend both gorgeous emerald color and a touch of the Fall trends, while a plum-hued satchel saturates the look with a rich color complement.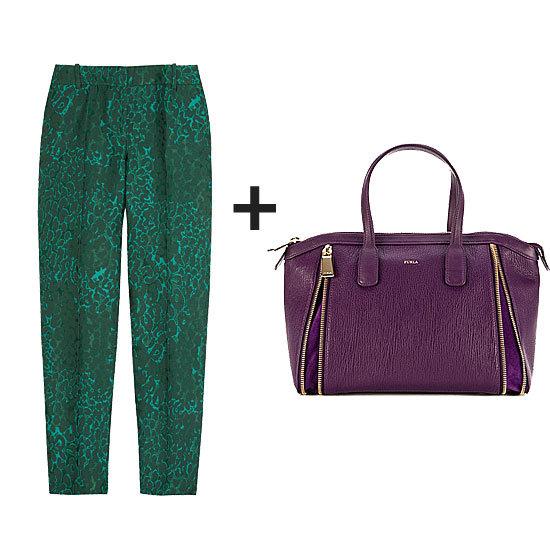 Keep it cool with a simple silhouette and subdued navy hue, then punch it up with a bold pop of fuchsia on your carry-all.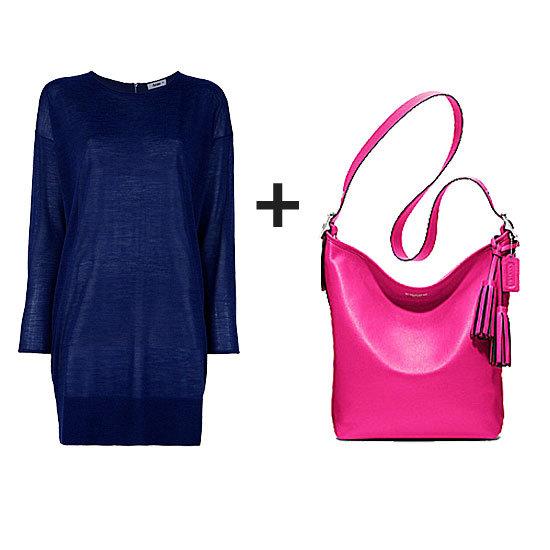 Who says red and green are Christmas-only colors? Work the contrast with a riff on both shades in richer tones. A metallic emerald green topper looks especially seasonal with an oxblood bag in tow — sure, this would look perfect around the holiday party circuit, but it's also a look you could style up with skinny denim or slick leather bottoms and boots right now.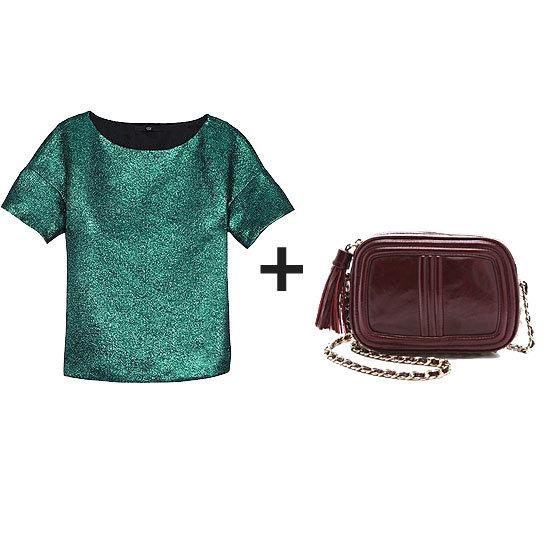 Ladylike and Lovely: 14 Fall-Perfect Pleated Skirts
Rework your denim routine with a vibrant pair of yellow skinnies. You could top these with a navy blue cardigan for colorblocking bonus points, but the rich hunter green clutch is especially gorgeous against these bottoms.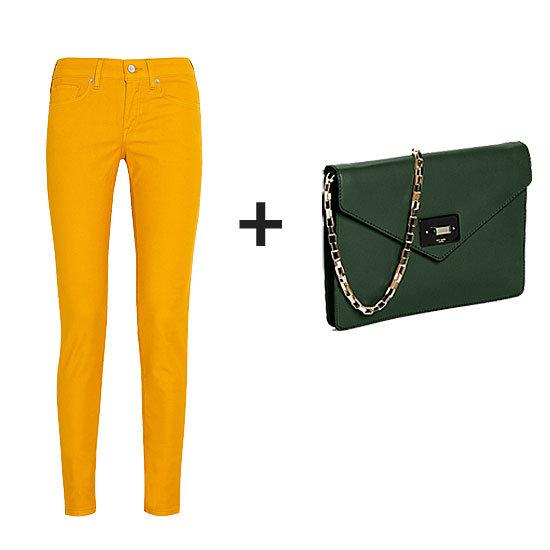 Monochromatic color play in shades of brilliant blue can be just as eye-catching as color contrasts. We love the mix of a bold cobalt against a soft blue leather pencil.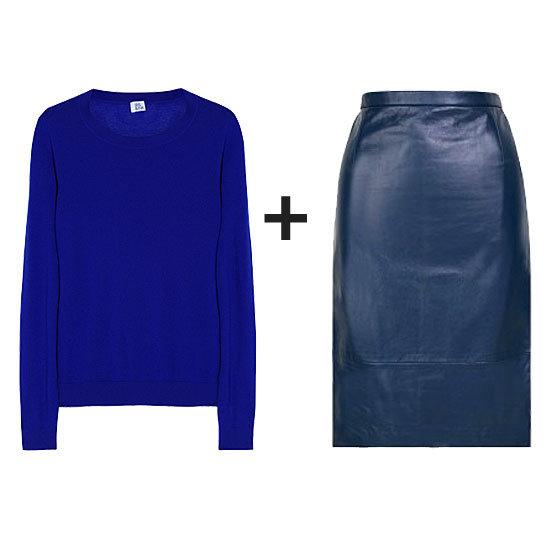 A citron and cobalt contrast may be one of the boldest ways to outfit your color story; but in an easy pullover and everyday ballet flats, it's entirely wearable.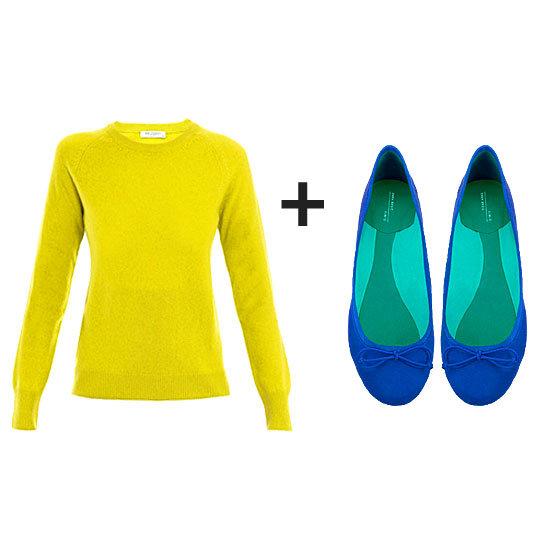 Give your everyday style a twist with contrasting citron and burgundy hues — the coat has the wow factor to update any look, while the boots lend seasonal warmth to finish it off.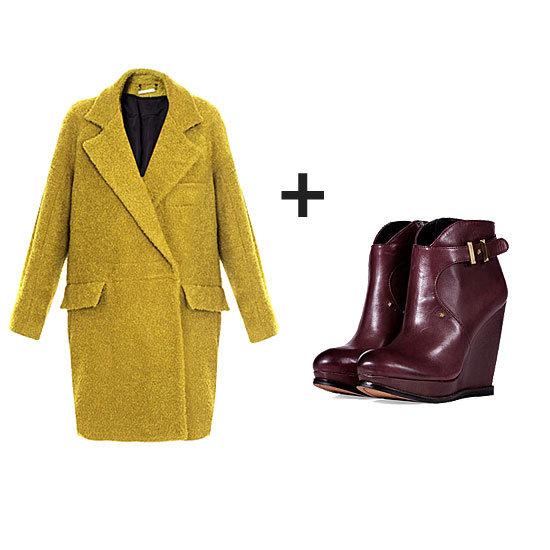 Which look is your favorite?
XO Team LC
More fab stories from FabSugar:
16 Dresses that'll Make You Want to Dress Up for Fall
How to Wear a Red Blazer for Fall
Fall Fashion Formula: Peplum Sweater + Cropped Wool Pants + Oxfords
One White Blazer, 5 Chic Ways to Wear It