Hey everyone! We've been on quite the search for our newest Chic of the Week, and if you take a peek below, we think you'll agree that we've spotted just the right girl for the job…
While floral, geometric and animal prints may come and go with the changing of the trends, there is one pattern that will always remain a classic in my book…polka dots. We love the feminine and flirty look of these stylish spots. And our newest Chic seems to feel the same way. we were delighted to come across this LaurenConrad.com member's profile, which features not one but two equally adorable dotted dresses.
Congratulations, Hanny R.—your darling dots have earned you our title of Chic of the Week!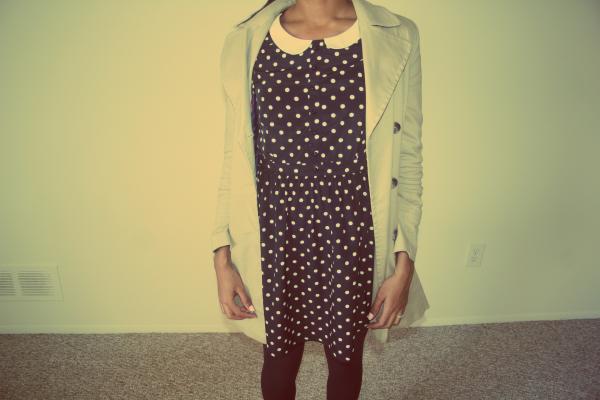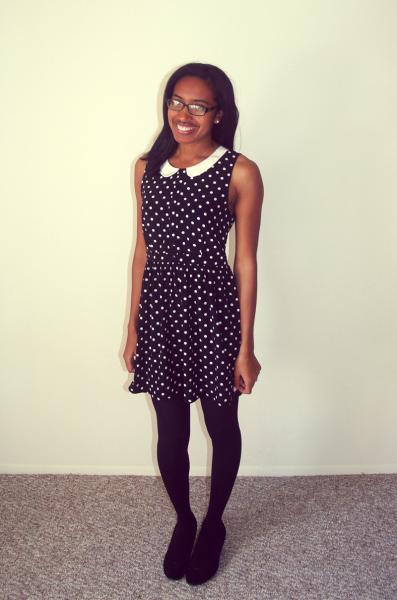 Hanny's first fall outfit is polka dot perfection in so many ways. First of all, we love her black and white dress because the color combo is versatile, the Peter Pan collar is chic, and overall, it's very on-trend for the fall and winter months. She wears her dress with black opaque tights and black wedges, which creates a lengthening effect for her legs and makes this look winter-weather-appropriate. But her sophisticated trench coat is what truly had me at "hello."
Style Tip: Adding a trench coat to any fall or winter look is a quick and easy way to give your outfit a polished touch.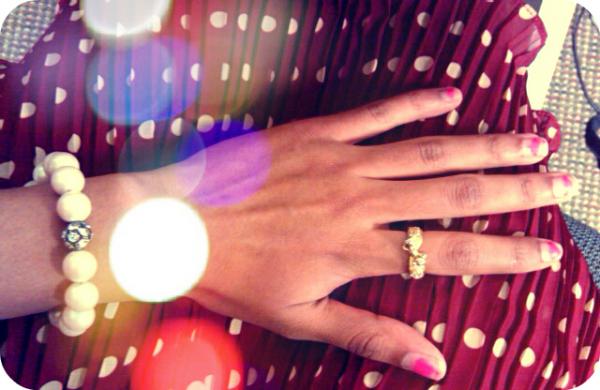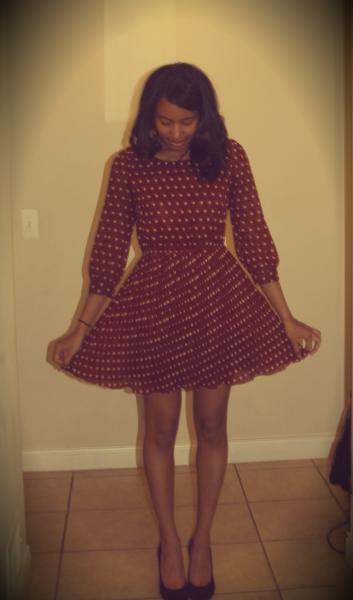 We came across Hanny's second outfit while I was still obsessing over the first…And to be honest, we still can't decide which one I love most. We adore the ladylike pleats and oxblood color of this polka dot dress, which Hanny accessorized with a chunky pearl bracelet and a dainty bow ring. Just add a pair of simple pumps and you have the perfect date night outfit!
To put it simply, Hanny knows how to rock her polka dots, and we couldn't be happier to call her our Chic of the Week.
Congrats, Hanny!
What patterns and prints are you wearing this season?
XO Team LC