A true Chic exudes style and personality not only through her fashion sense, but through her love of all things beauty as well. Here at LaurenConrad.com, we strongly believe that no outfit is complete without a lovely manicure, a fun hairstyle, and adorable accessories that put the icing on the (fashion) cake. Today we stumbled across one of our very own LaurenConrad.com member's profiles, and we are delighted to say she is quite the all-around fasionista. Amber P., we are so fascinated by your fun fashion and beauty photos… You're our Chic of the Week!
There are so many reasons why we're loving Amber's photos. Let us count the ways…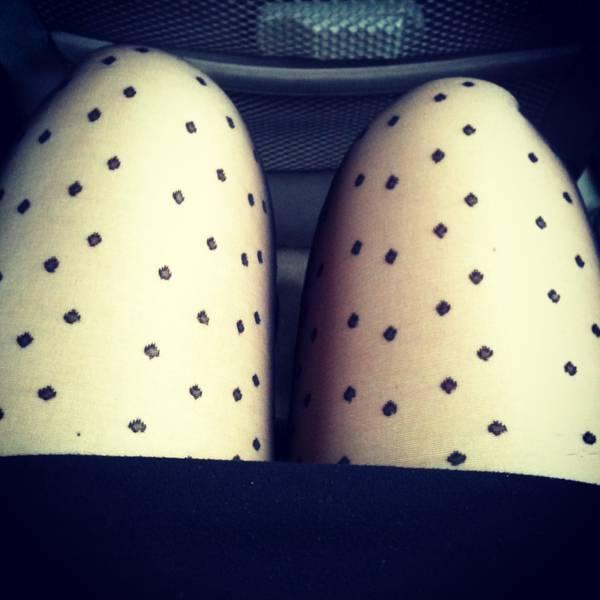 1. From the looks of her stylish ensemble and dotted tights, Amber clearly has a soft spot for polka dots….a pattern we just can't seem to get enough of either!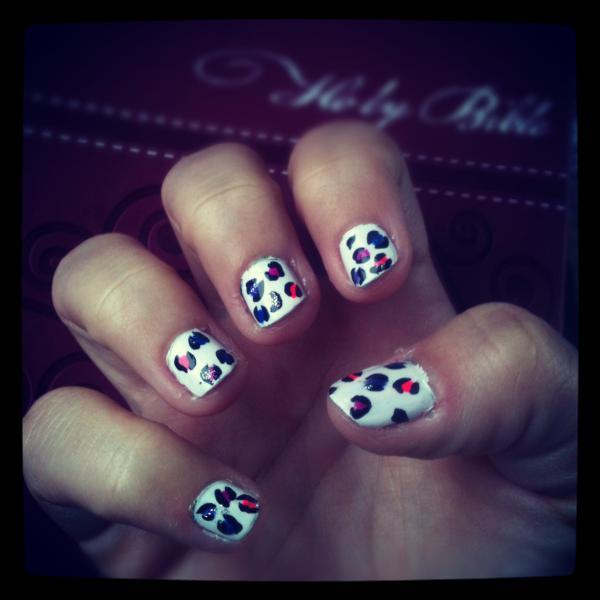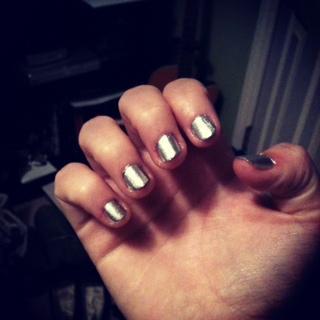 2. Our Chic is a nail wiz! We adore her colorful leopard mani and the metallic silver polish is pretty sweet too. If only we could decide which one we love most…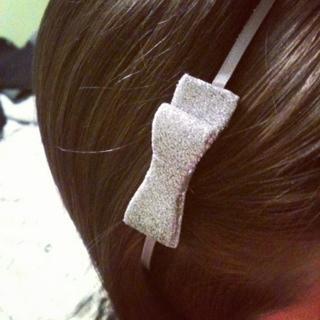 3. We never underestimate the effect a cute hair accessory can have on an outfit…and clearly neither does Amber! We would love nothing more than to have this sparkly bow headband in our own collection.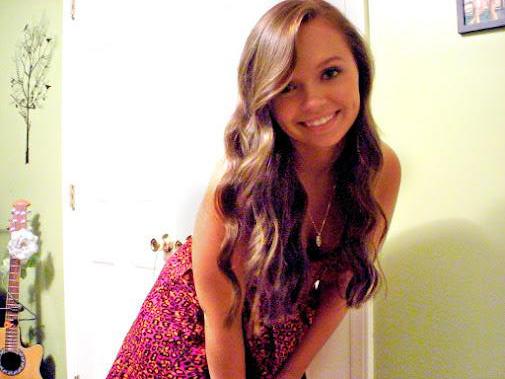 4. And last but certainly not least…Amber's sweet smile is what we truly love most.
Congrats, Amber! We are so proud to call you our Chic of the Week!
Do you want to be our next Chic?
XO Team LC
You might also like…
Chic of the Week: Shannon's Autumn Outfit
Polished: How to Do a Floral Manicure
Beauty Advice: Dear 16-Year-Old Me…
Chic of the Week: Brittany's Football Mani