Happy Halloween! Dressing up is something I've always been particularly fond of, so it's no surprise that Halloween is one of my favorite holidays. I love to pull out all the stops when it comes to putting together my costume each year. I went to a few Halloween parties over this past weekend. Here are my two costumes:
For my first party, I was a ghost…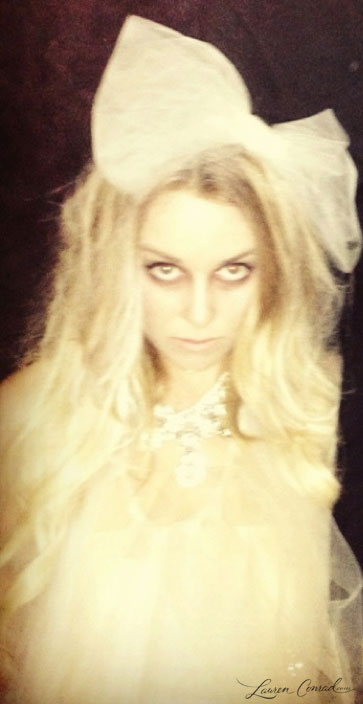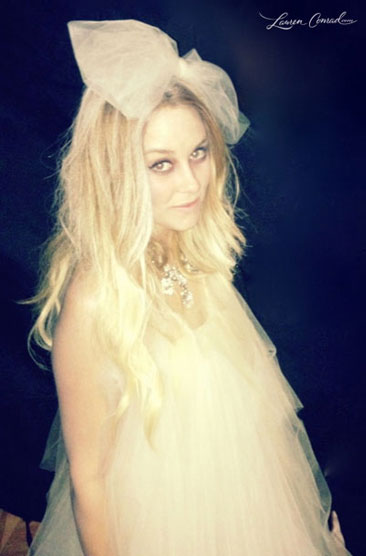 And for my second party, I was Mary Poppins!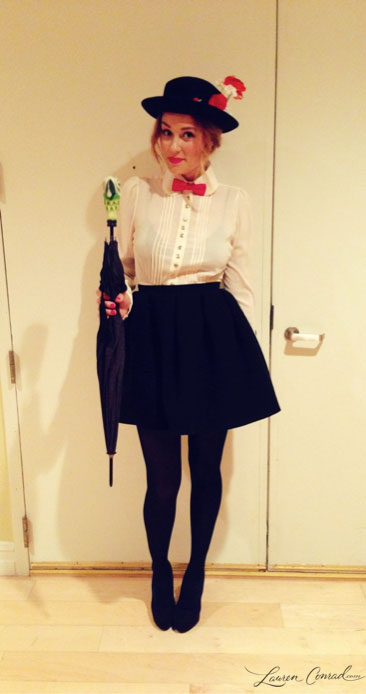 And since I noticed that many of you have asked what I've dressed up as in years past I thought I'd put together this recap of my favorite past Halloween costumes too… Enjoy!
Britney Spears

Minnie Mouse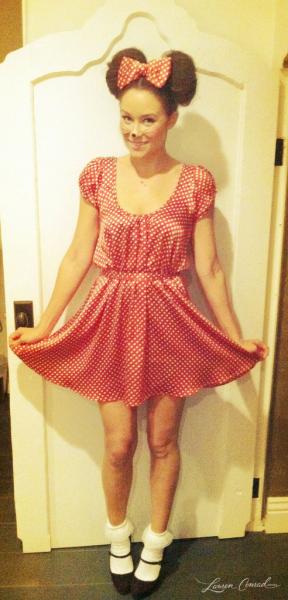 Which costume is your favorite? Also, what are you dressing up as?

XO Lauren
P.S. Check out these Halloween costume ideas for more inspiration! Also, Paper Crown will be ON SALE tomorrow (November 1st) on Hautelook! Be sure to check it out and let me know if you get anything.

You might also like…
Tuesday Ten: Halloween Costume Ideas
Halloween DIY: 50 Shades of Grey Costume
Halloween DIY: Jack-in-the-Box Costume
Tuesday Ten: Pretty Pumpkin Ideas