Originated in Scotland, the coarse woven cloth known as tweed was not always so popular amongst the fabulous and chic style mavens of the world. It wasn't until Coco Chanel borrowed the masculine fabric for her infamous tweed suits that the fabric took off through couture houses. What was once just a functional laborer's textile is now a runway worthy fabric and a favorite amongst many designers, so expect your favorite fast fashion stores to be filled with plenty of tweed options this fall.
Tweed Top: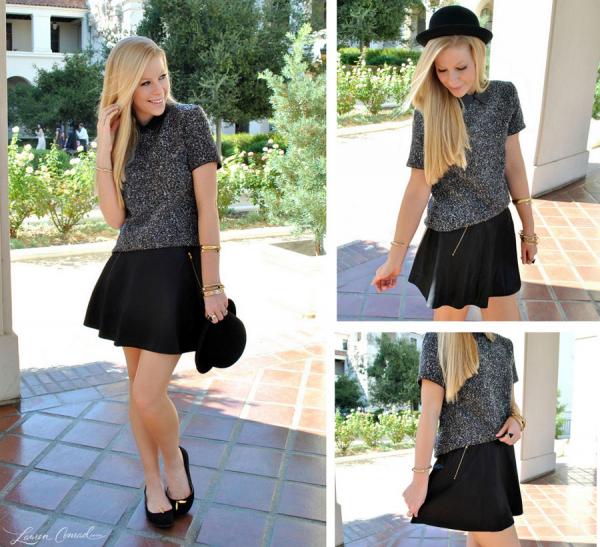 For summer lovers the fall wardrobe transition isn't always a welcomed change. The idea of packing on layers to keep warm can sometimes be super unflattering. A tweed top is the ideal piece to help keep you warm without worrying about fussy layers. Try rocking a tweed top with a contrasting collar to encompass two of the season's hottest trends.
Tweed Jacket: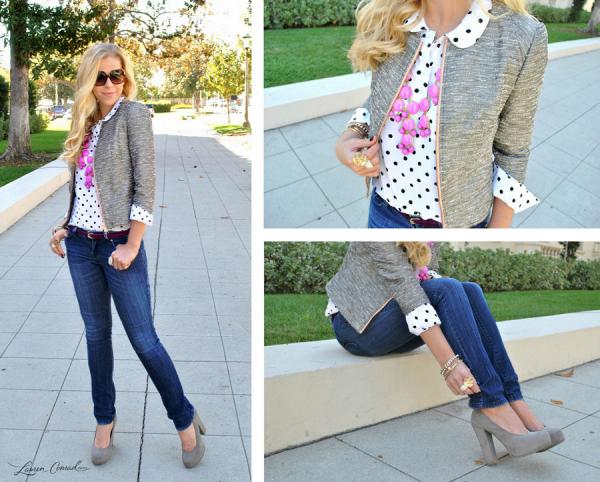 Equestrian-inspired ensembles are all the rage this season, placing tweed blazers at the top of the hot commodity list. For a blue ribbon worthy look, pair your blazer with a killer pair of riding boots. A simple tweed jacket can be a great investment piece, sure to serve your wardrobe for many years so don't feel too guilty when splurging on this classic item.
Tweed Skirt: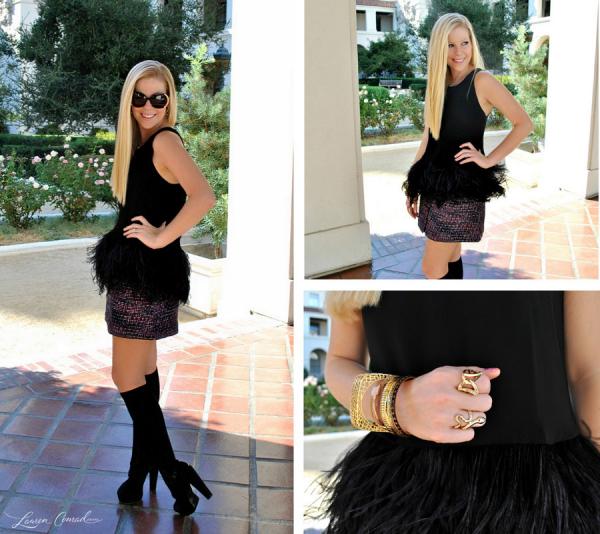 I'm a self-proclaimed skirt fanatic, so when fall and winter come it's quite a challenge for me to give in to what my chattering teeth are trying to tell me. A tweed skirt with knee-highs or tights is a great way to keep a look warm and comfy without partaking in a pants only fall wardrobe.
You've seen my favorite ways to wear tweed, how will you be wearing it this fall?
xoxo
Anna
Fash Boulevard
P.S . Be sure to stop by my blog to see my first magazine feature here and to see pictures from my first blogger panel here.
You might also like…
How to Wear: The Collar Craze
Polished: How to Do a Floral Manicure
Chic Peek: My New Holiday Collection
Beauty Advice: Dear 16-Year-Old Me…