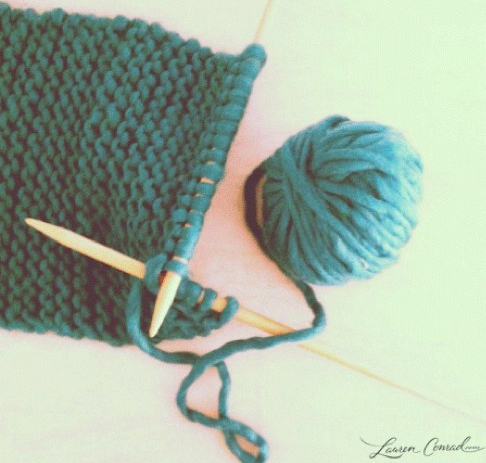 A couple of months ago I was doing a photo shoot for my new Kohl's collection and learned how to knit in between shots. To be honest, I never thought of myself as the "knitting type." But boy was I wrong— I am obsessed. Really. I can't stop. Lauren Conrad: The Knitting Machine. I've already finished multiple scarves and am contemplating what I'll knit next…
Do you knit? Any suggestions on what my next project should be?
Also, what's your favorite hobby?
XO Lauren
You might also like…
Paper Crown: The Complete Holiday 2012 Lookbook
Tuesday Ten: October Styling Ideas
Friday Favorites
Ask Lauren: My Friends are All Engaged!