My favorite parties are ones based around the same ideas I loved when I was young. And since no other holiday brings out the kid in me like Halloween does, it's one of my favorite types of get-togethers to plan. This year, I put together a few tips and ideas for your own ghoulish gathering or Halloween haunt. I hope they serve as some spooky inspiration…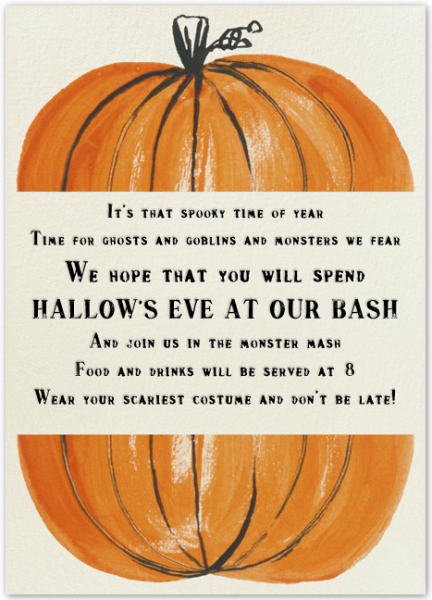 Invites. The invitations are your chance to set the tone for the entire party. You should put just as much thought into them as you would anything else. I'm a big fan of Paperless Post for easy, beautiful, and environmentally conscious invites. I also like sending my invites in the form of a poem.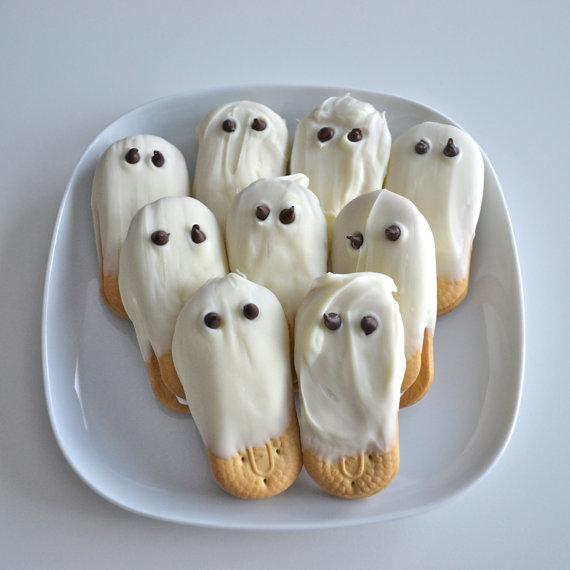 Food. Finger food is always my go-to for parties because it minimizes dirty dishes and the pressure of timing a meal for a large group. Take advantage of the opportunity to serve fun, Halloween-themed bites like these Mummy Dogs or these White Chocolate Ghost Cookies (pictured above). I also have been known to place saltwater taffy, jellybeans, and other festively colored candy in mason or apothecary jars for a lovely indulgence that doubles as food and decoration.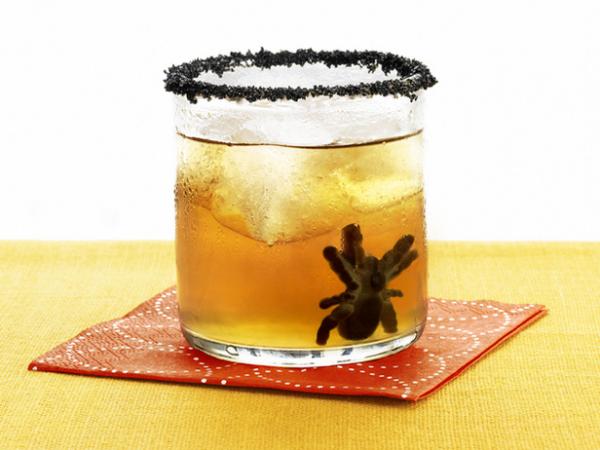 Drinks. Impress your guests with a spooky signature cocktail like the Ghost in the Graveyard or a Dark & Spooky (pictured above). Serve bottled beverages over dry ice or in a pumpkin cooler to add to the chilling atmosphere.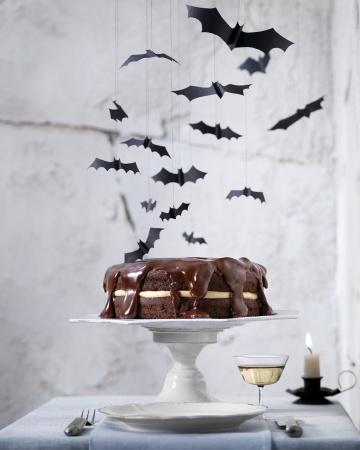 Decor. I like to take classic Halloween decor elements and put my own twist on them. Instead of traditional pumpkin carving for example, I like to decorate my jack-o-lanterns with alternative materials such as paint, lace, glitter and studs. I also jump at every opportunity to make my own pretty tissue garlands, which I first attempted after seeing a DIY tutorial posted by a LaurenConrad.com member. Another Halloween decor idea that I love is idea of handing cutout bats (pictured above) a la Martha Stewart around the food spread and over doorways.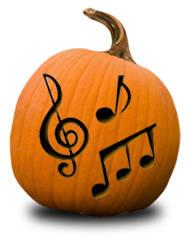 Music. Since one of my best friends is a DJ, I always ask her to put a mix together for my parties. CLICK HERE to listen to the Halloween Party Mix she put together for me. One thing sh;;s taught me is to set the mood with festive tunes like "Thriller," "I Put a Spell on You," and "Is There a Ghost" by Band of Horses, and then transition into fun dance music later on. To check out some of the mixes she has made me, click here.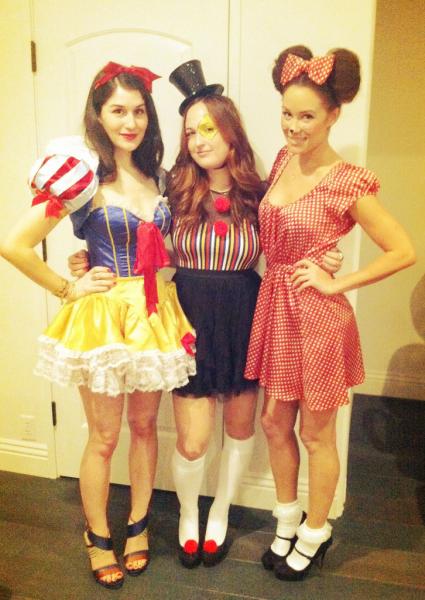 Costumes. When it comes down to it, costumes are everyone's favorite part of Halloween. Let guests know that costumes are encouraged from the get-go by making mention of it on the invitation. A fun idea is to host a costume contest and have guests vote for their favorite. There's nothing like a little competition to fuel the Halloween spirit.
Will you be hosting a Halloween party this year?
And don't forget to give Jilly's Halloween Party Mix a listen!
I'd love to hear what tricks and treats you have up your sleeve…Share ideas and photos below!
XO Lauren
Photo Credit: Tqn.com
You might also like…
Tuesday Ten: Halloween Costume Ideas
Halloween DIY: 50 Shades of Grey Costume
Tuesday Ten: Pretty Pumpkin Ideas
Halloween: 6 Clever Costume Ideas