I honestly pinch myself every single day when I think about how lucky I am to have such incredible fans like you guys. As a way to thank you, I thought it would be fun to spotlight some of the photos my team took during the tour as well as the pictures you submitted…
Erika Romero stopped by my signing in Miami. (Thank you again for the cute shorts!)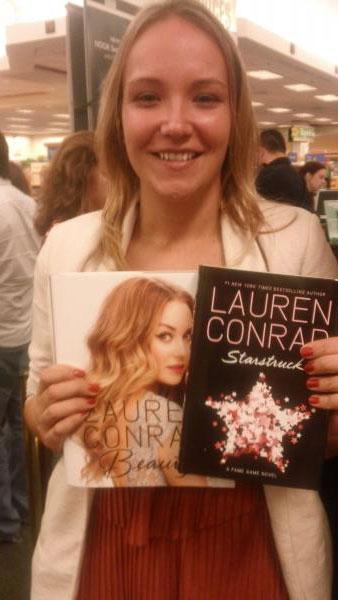 Super LaurenConrad.com member Melissa Panici came to my signing in Georgia. Thanks for driving all the way out to see me!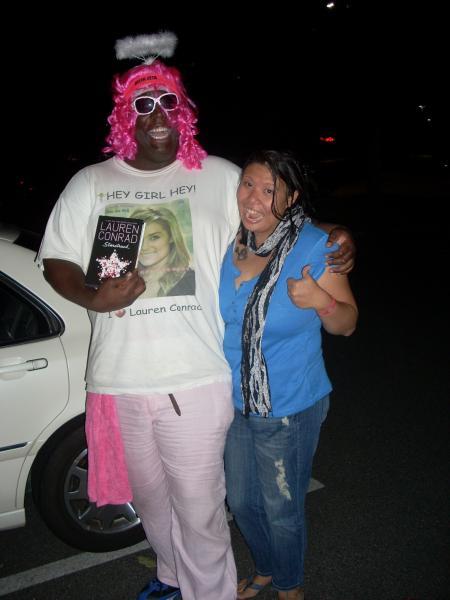 I remember this guy! Thank you to Steph A. for stopping by my Miami signing (and for taking a photo with this guy).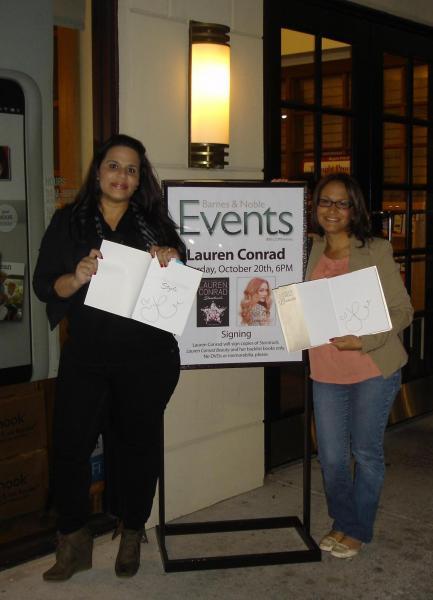 Arelis Nelms and her sister came to my Georgia signing. Thanks again for coming!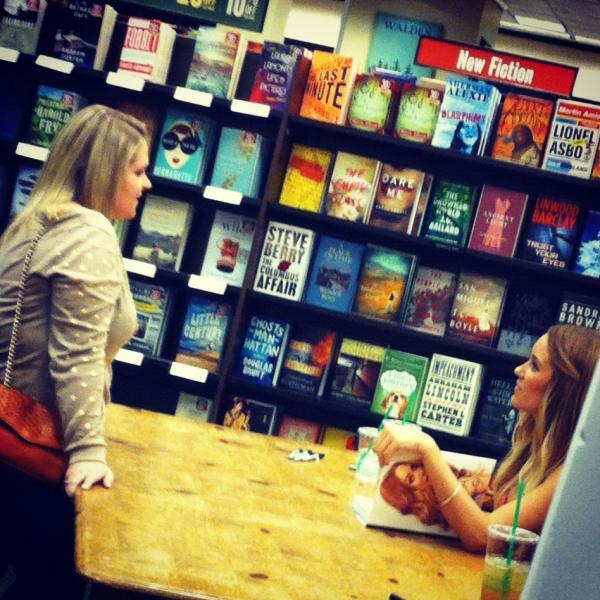 Courtney Wagner had me sign her copy of Lauren Conrad Beauty. (Cute bag, Courtney!)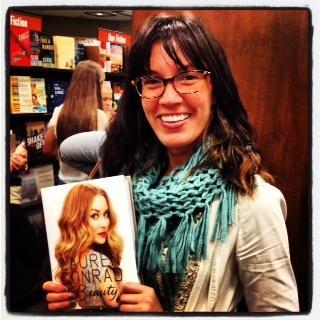 Ashley Mondschein also came by! Love that scarf…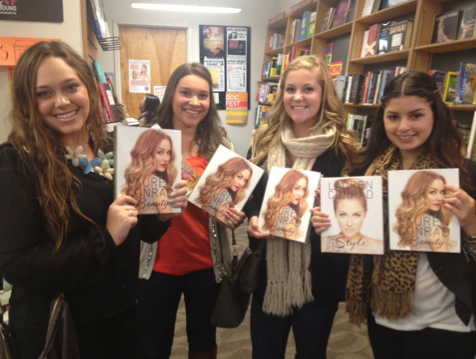 Super chic LaurenConrad.com members Alexandra Merritt, Rachael Burns, Krystal Bosch, and Michelle Avalos waiting before my signing in San Francisco.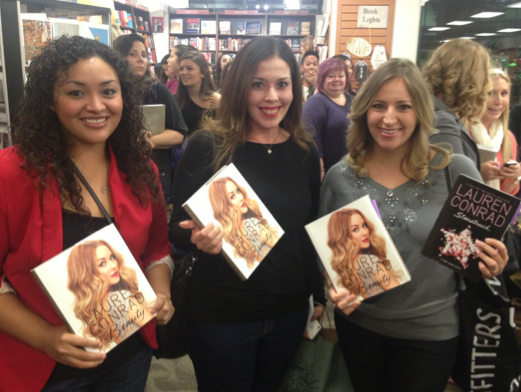 More LaurenConrad.com members at the San Francisco signing: Enjoli Scott, Georgina Hernandez, and Karen Barquero.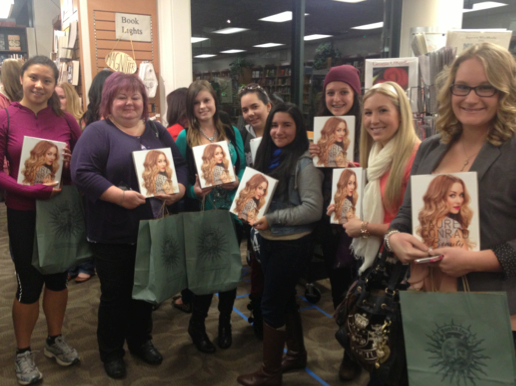 More lovely ladies! Thank you all!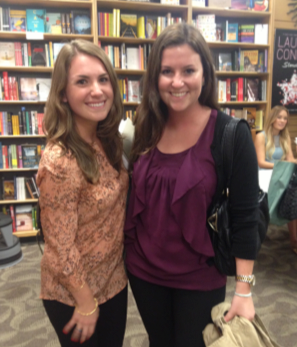 LaurenConrad.com member Lauren Kingsley (wearing a top from my LC Lauren Conrad line) and friend, Katy Pizza, after they got their books signed.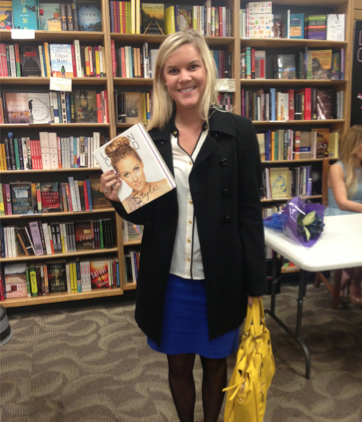 Erin Fox with her signed book. Love the work outfit! Great use of color.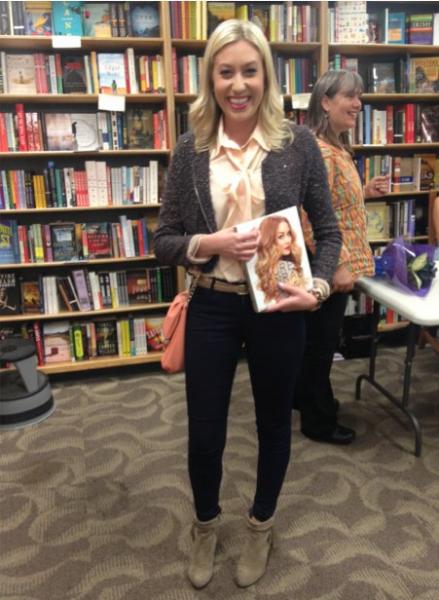 Another insanely stylish gal who came to my signing. Cute outfit!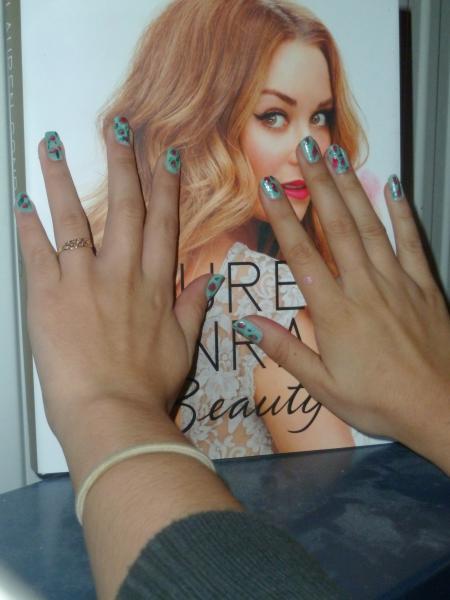 And last but not least, Marianne Jarvis gave my favorite floral manicure tutorial a try! Love it.
Thank you so very much to everyone who came to my signings. I really loved meeting all of you! And for those of you who were unable to make it, please know that I love and appreciate you as well! Hopefully our paths will cross next time!
Did you come to one of my singings too? Also, if you'd like me to come to your city on my next book tour, let me know in the comments below and leave your requests!
Thank you again!
XO Lauren
Photos: LaurenConrad.com
You might also like…
Ask Lauren: What Should I Expect at Your Book Signing?
Member Spotlight: 3 DIY Halloween Costume Ideas
Starstruck: Let's Talk Fame
Chic of the Week: Shannon's Autumn Outfit