Narrowing down the winners of Lauren's DIY Halloween Costume Contest was no easy feat. While we wish that we could feature every entry we received, only three winners could be selected: Jack-in-the-Box costume, Things 1 & Things 2 costume, and the 50 Shades of Grey costume. Nevertheless, we just had to spotlight the following three ladies who were our runners up. Not only were their costume ideas brilliant, fun, and fresh–the actual execution of the costumes were spot on too! So without further ado, here are 3 more Halloween costumes to get inspired by…
How cute is Alexandra Dadisman's Wilson (from the movie Castaway) costume?!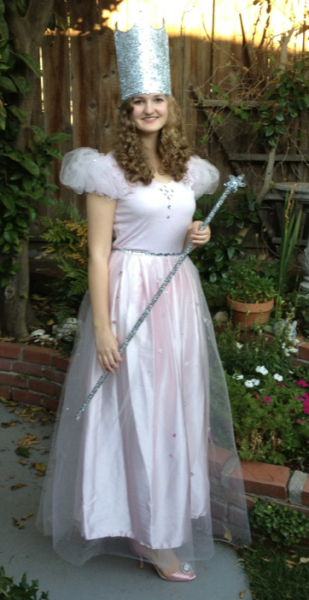 We really loved Allison King's sweet Glenda the Good Witch (from the Wizard of Oz) costume. Nice witches are so refreshing!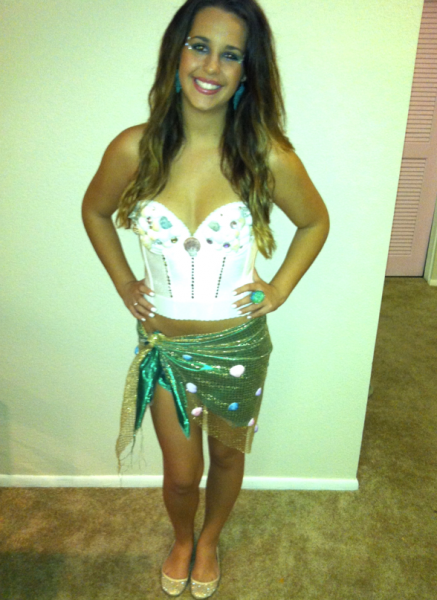 And last but not least, Deston Hand's sexy-chic mermaid costume is just plain awesome.
Check out the Halloween section for more costume ideas and last minute party and decoration tips too.
Plus, more creative and crafty Halloween costume ideas here too!
Which costume is your favorite? Also, what are you dressing up as this year?
XO Team LC
You might also like…
Party Planning: How to Host a Monster Mash
Halloween: 6 Clever Costume Ideas
Tuesday Ten: Pretty Pumpkin Ideas
Sweet Tooth: 3 Easy Halloween Treats