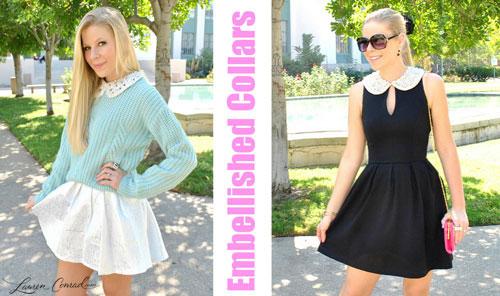 I always love discovering new ways to incorporate a dash of femininity into my fall ensembles and this season it's easier then ever with the growing popularity of Peter Pan collars. The style was made popular in 1905 by Broadway star Maude Adams' costume for her legendary portrayal of Peter Pan. This feminine accent has been popping up each decade in the rotation of trends but this fall rounded collars are back and more embellished than ever. As an accessory addict, I'm instantly intrigued by any piece that can blur the lines between jewelry and design detail. Expect to see Peter Pan collars made from various fabrics, faux furs, chains, studs, and even leather. What was once just a favorite childhood character is now a coveted inspiration to fashion lovers everywhere. I urge you all to try incorporating this sweet vintage trend into your wardrobe this fall.
Attached Collar:
My favorite way to incorporate almost any trend into my wardrobe is with a dress. Pairing something new with a look that you're already comfortable with, (like a little black dress) is a great way to ease into any trend. Opt for a LBD with a flat rounded collar that is embellished with pearls to add a classic touch to this wardrobe staple. Like a statement necklace, an embellished collar looks fabulous with a ballerina bun, so throw on your new Peter Pan purchase and tie up your hair for a super chic fall ensemble.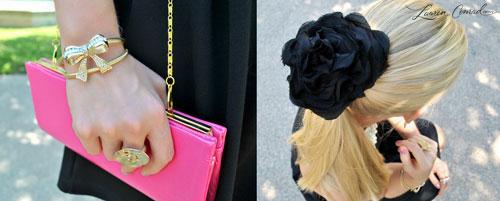 Detachable Collar:
If you're not quite ready to commit to the collar craze try purchasing a detachable Peter Pan collar that you can add to any piece you desire. This is also a fabulous item for those of you who hate feeling weighed down by layers of clothing. You can instantly achieve the layered look by throwing on an embellished collar with a sweater. Since the flat rounded collar has a tendency to give you an innocent appearance it's best to pair it with a dress or skirt to follow through with its feminine charm. If you're looking for an edgier take on the sweet trend, try rocking a leather collar with pants and ankle boots.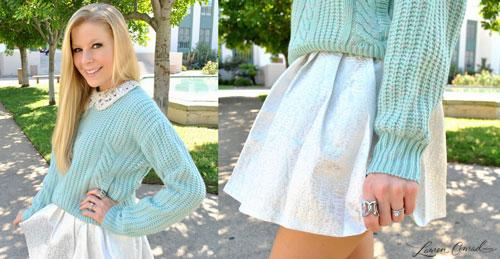 Detached embellished collar: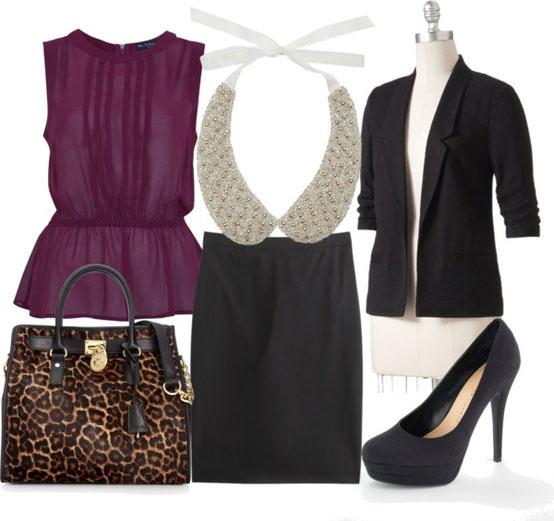 Blouse with an embellished collar: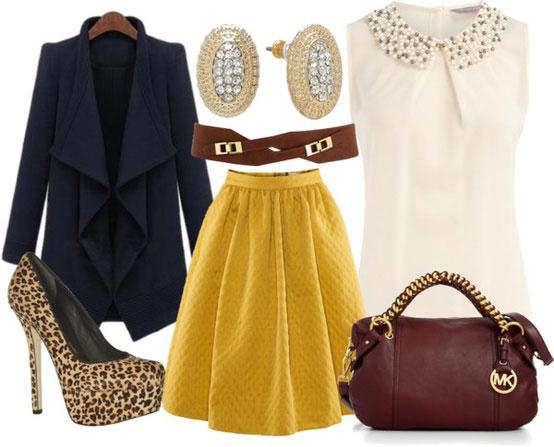 Dress with an embellished collar: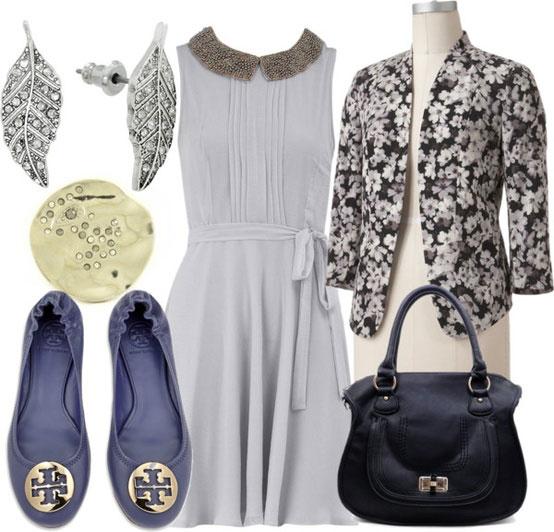 What's your favorite way to style an embellished collar?
PS. Check out my latest outfit post on my blog featuring my new favorite little black dress!
You might also like…
Denim Guide: How to Find the Right Fit for Your Figure
ID Me: My Lucky FABB Look
Tuesday Ten: October Styling Ideas
Chic of the Week: Brittany's Football Mani