As you may already know, I will be hosting the 2nd Annual Designs for the Cure Gala this Saturday, October 13th, in collaboration with the Susan G. Komen foundation as well as Paper Crown. I am honored to be hosting this wonderful event and to be dressing a group of survivors in Paper Crown for the big night. We did custom made dresses for each of the survivors based on their favorite Paper Crown collection. Below is an exclusive behind-the-scenes peek of the fitting we did last week in preparation for the gala: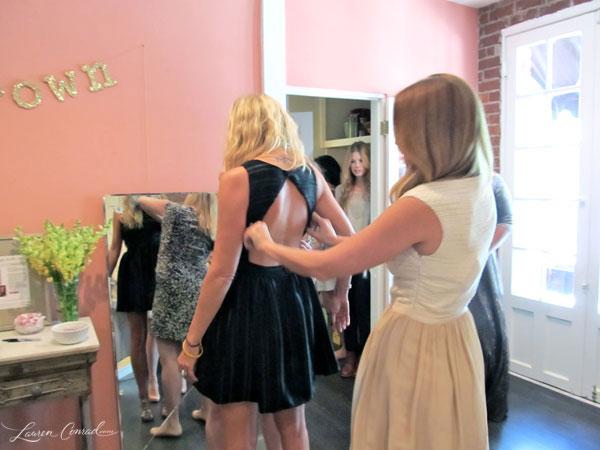 Here I am fitting one of my favorite dresses onto Stefanie. I love how this silhouette cinches her waist and exposes her back. But what I liked most about this look was how happy Stefanie was to be wearing it!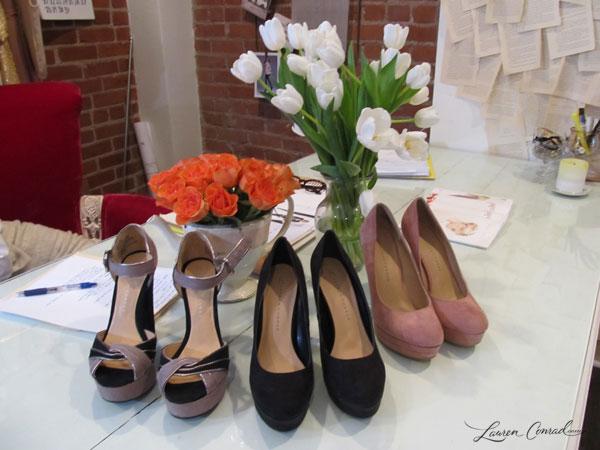 To accessorize the dresses, we offered each survivor a pair of shoes from my LC Lauren Conrad collection for Kohl's.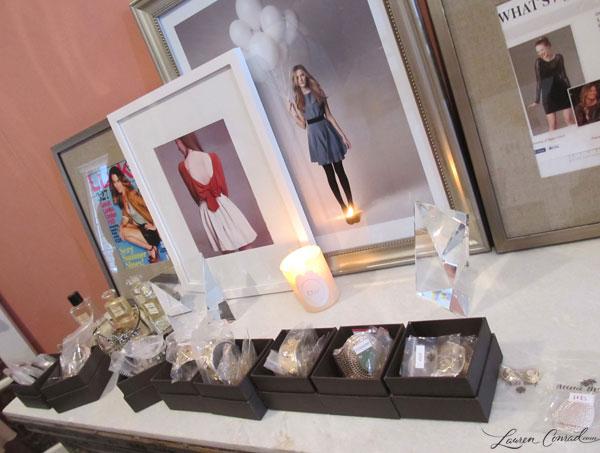 We also lined up some pretty baubles to pair with the looks: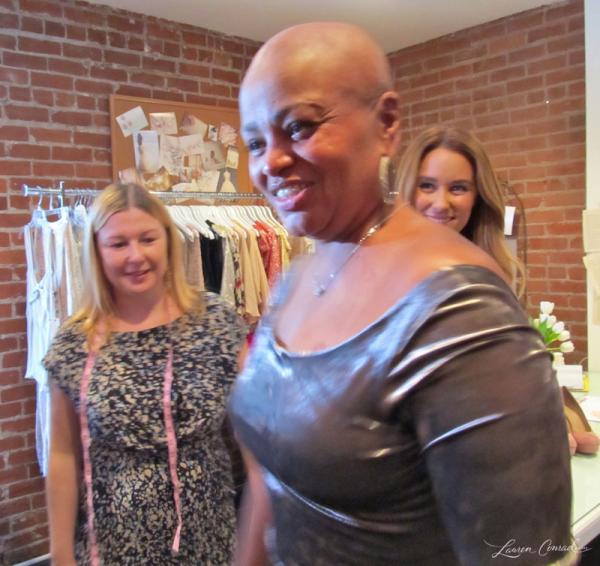 This is a shot of me working with our seamstress to fit the back of a gown onto Julie. She looked stunning in the crushed velvet and the color really made her complexion glow.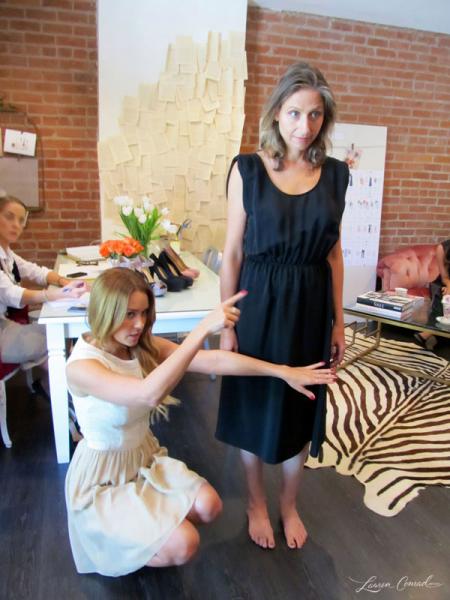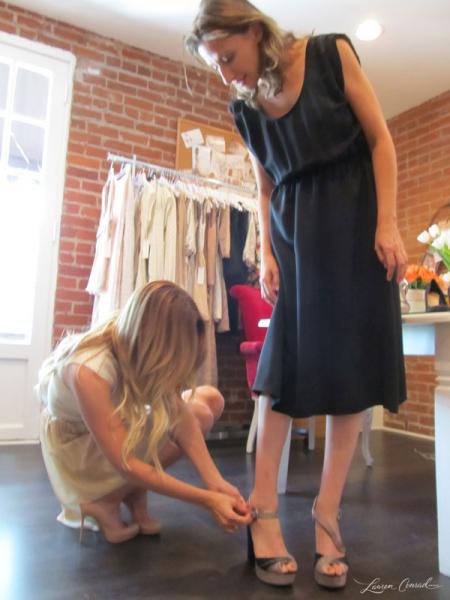 We tailored each dress to meet the survivors' personal specifications. Here I am working with Dikla to help her determine the best length to show off her great legs. We also tested out different pairs of shoes for her look.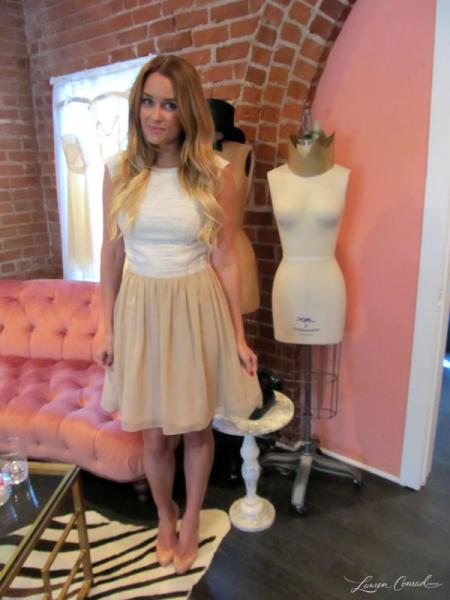 And in case you were wondering, I am wearing one of my favorite Paper Crown dresses with my favorite nude pumps.
The gala is this Saturday, October 13th, so be sure to keep an eye out for more photos and updates! For more details about this event, click here.
How are you honoring Breast Cancer Awareness month?
XO Lauren
You might also like…
Heads Up: I'm on Polyvore!
Paper Crown: The Complete Fall 2012 Lookbook
Have a Blog Request? Tell Us!
My Official Book Tour: Starstruck & Lauren Conrad Beauty