Here at the LC.com offices, we're always looking for fun DIY projects to try post office hours or on lazy Sunday afternoons. While we admit that we have a guilty pleasure for Lauren's Crafty Creations and all things Pinterest, some of our favorite craft inspirations come from our very own LaurenConrad.com members. Enter: Tessa J., our latest Chic of the Week! Tessa's DIY makeup palette is a pretty project that's simple too…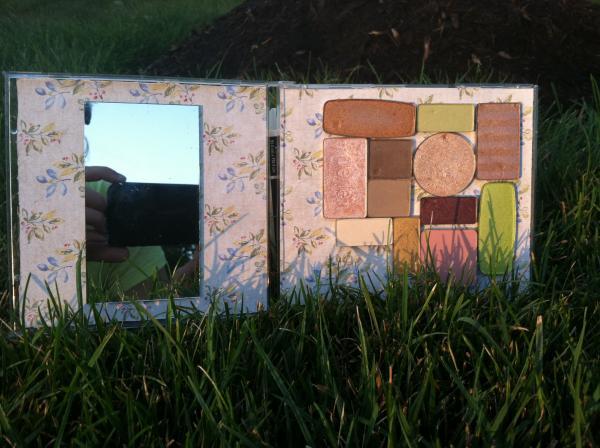 We love how Tessa took a regular object–a CD case–and recycled it into something lovely and entirely different. To create this makeup palette, she removed the contents of an old CD case, glued scrapbook paper to the inside, then attached an old compact mirror and drugstore eye shadows to the inside of the case. Tessa's innovative thinking inspires us to see things in a whole new (crafty) way.
Congrats Tessa!
Would you try recreating this pretty palette? Do you have a creative DIY a la Tessa?
XO Team LC
P.S. Take a peek at the DIY section of our site for more weekend project inspiration.
You might also like…
DIY: Lanyard Bracelet
Chic of the Week: Haylee's Sweet Style
Member Spotlight: Ashley's Awesome Decor Ideas
Chic of the Week: Martin's Sleek Style