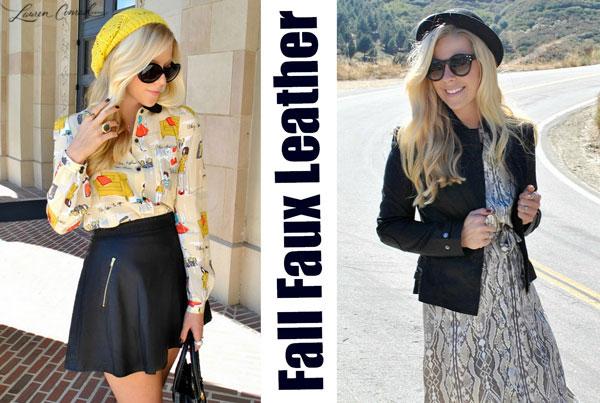 Every once in a while a trend comes along that bridges the gap between seasons, transitioning perfectly and allowing our bank accounts to breathe for a hot minute. Fresh from my first trip to New York Fashion Week, I was elated to discover that leather, faux of course, will continue its Fash takeover all the way through spring 2013. Naturally I instantly started plotting which pieces would lend to the most potential repeats. With a budget pleasing mindset, I've pulled together my two faux leather must-haves that will keep you stylish for seasons to come.
Feminine Faux Leather Skirt: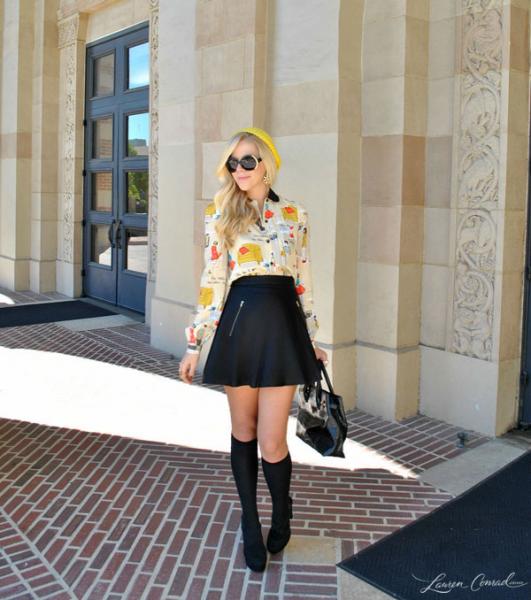 Let the guilt-free shopping begin. A killer leather skirt is sure to become a classic repeat piece for countless seasons. Not to mention, the girly skirt will help contain the dreaded biker babe comparisons many fear when dipping into the leather pool for the first time. In order to authentically acclimate trends into your wardrobe, a firm grasp on your personal style is paramount. Let's face it, Anna and edgy are about as fashionably compatible as tie-dye and camo, which is why a skirt is always my go-to when it comes to testing out trends. With countless color options available this season, from hunter green to pale pink, it's never been a better time to make your first leather purchase. Add tights for winter and prepare to pair your faux leather with lace and floral prints for spring.
Fash Tip – If you're looking to take leather into the workplace via a killer pencil skirt, it's important to tone down its obvious sexiness by styling it with polished pieces like a tailored blazer or a feminine blouse.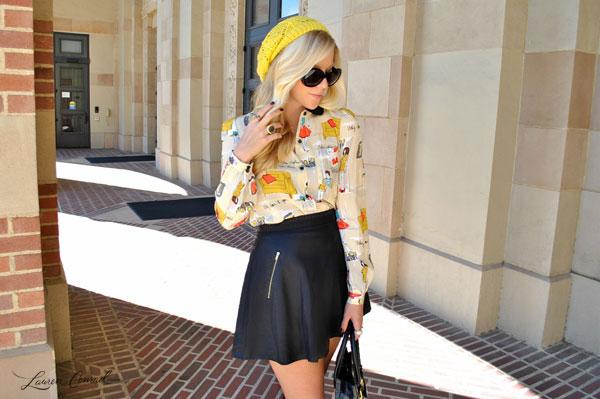 Timeless Faux Leather Jacket:

Without question, a faux leather jacket is a timeless piece we should all invest in. The luxe appearance and textural contrast it instantly adds to an ensemble will always be a great way to show that you have an eye for style. My favorite way to rock this must-have for fall is with a maxi. The usual summer staple has transitioned into fall thanks to designers pushing it such as Rachel Zoe and Rebecca Taylor. The addition of a faux leather jacket assists in the seamless segue of seasons. For a casually edgy look try pairing your jacket with an oversized white tee and nylon leggings. For a sweeter take, go with an above the knee drop waist dress and Mary Janes.
Fash Tip – Make your jacket pop by pairing it with falls most popular hues, mustard and burgundy.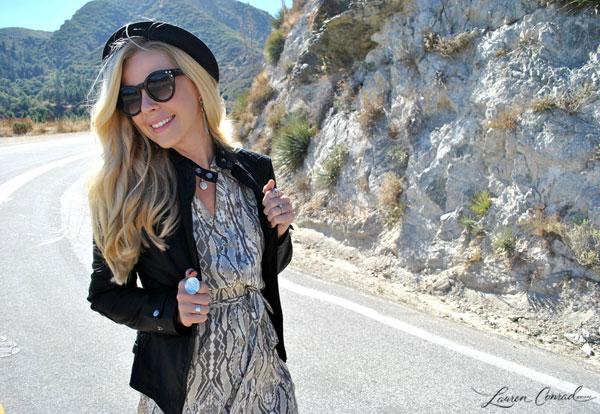 Looking to branch away from these leather basics? Add a fash twist to your wardrobe by styling one of these trendy faux leather pieces!
Dressy Leather Look:
Casual Leather Look:
If the leather look is too much for your wardrobe, try incorporating it slowly with a faux leather handbag, ankle booties, or a blouse with leather accents. These simple leather-like statements will make a huge impact.
What faux leather piece are you excited to style for fall?
xoxo
Anna
Fash Boulevard
PS. For a super girlie take on this leather trend be sure to check out how I styled my pale pink faux leather skirt, here!
You might also like…
Trend Report: Military Madness
Style Guide: The Perfect Interview Outfit
Paper Crown: The Complete Holiday 2012 Lookbook
Tuesday Ten: September Style Tips