It's not every day that we see our readers' home decor photos that are so cute that they make us want to revamp our own spaces. When we do come across interior inspirations, we just have to share them…which is why we're spotlighting Ashley H.'s awesome decor ideas today.
This LaurenConrad.com member has great taste when it comes to decorating her loft. We love her classic, neutral color palette, the striped details in each room, and her personal touches that make her space unique. We've featured a few different rooms from Ashley's space, so be sure to check out this mini house tour below…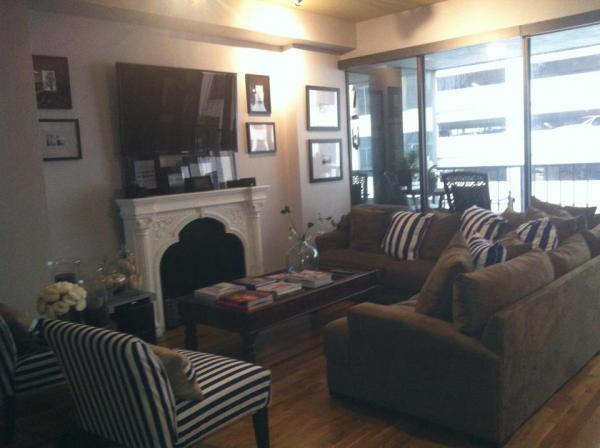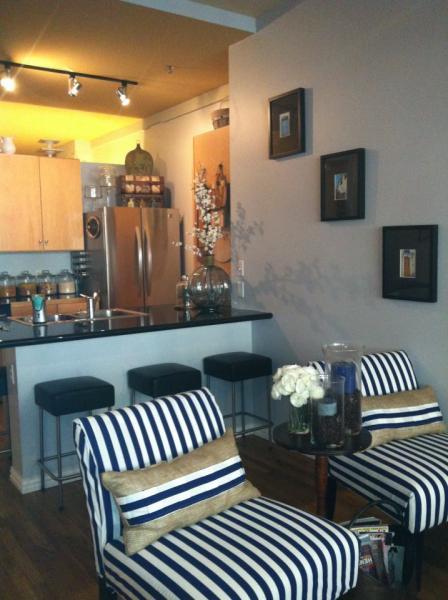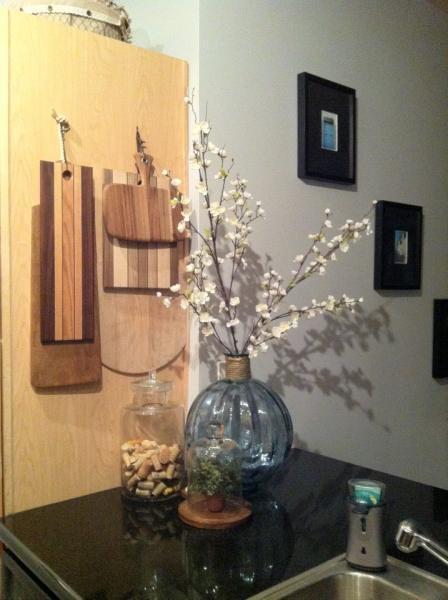 The Living Room & Kitchen. The living room is often the first area guests see when they walk through the front door. It's also the room that makes the strongest first impression, so it's important to make the decor welcoming and tasteful. We love how Ashley mixed black, white and tan fabrics in her living room, and we adore her detailed fireplace mantle. We also admire how tidy she keeps her kitchen, and the way she filled a glass jar with wine corks. Click here for instructions for how to do this decor idea in your home too.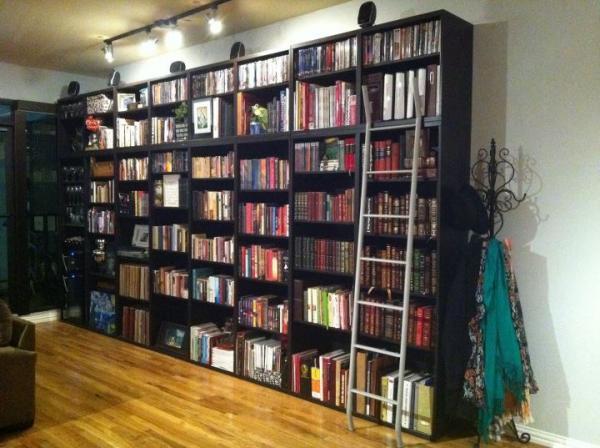 Bookshelves. Ashley's color-coded bookshelves create a true conversational piece in her living room… Who wouldn't love to wander over to those shelves to take a peek at all the amazing books it stores? We like how she kept color in mind when organizing this area, and it reminds us of the weekend when Lauren went on an organizing spree and color-coded her shelves as well. This color-coding technique is a great idea for closets too.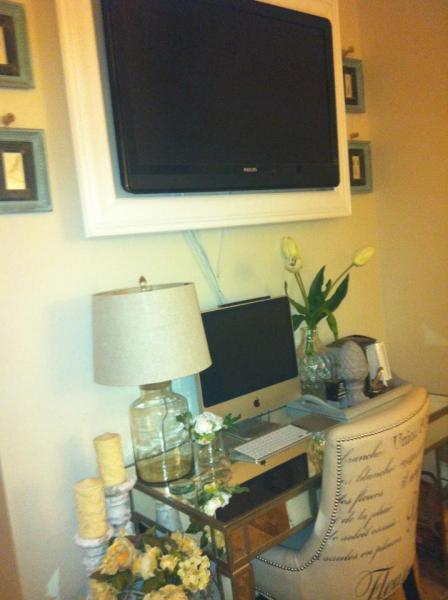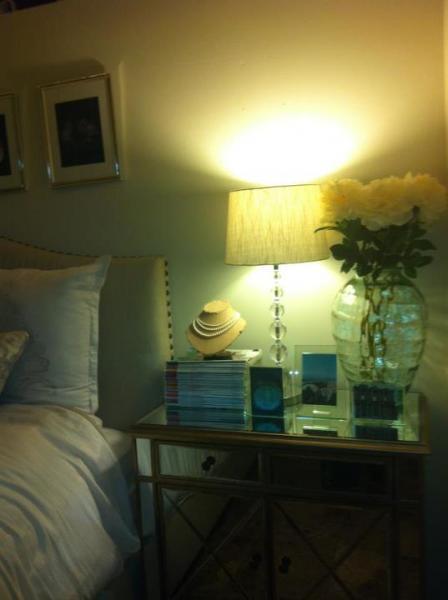 Bedroom vignettes. One of the best ways to create pretty little spaces in a house is by clustering small, similar objects together to create larger focal points. To see what we mean by this, take a look at Ashley's desk and bedside table below. By grouping together flower vases, books, candles, magazines, and picture frames atop a pretty table, Ashley has created lovely little vignette that reflects her personality.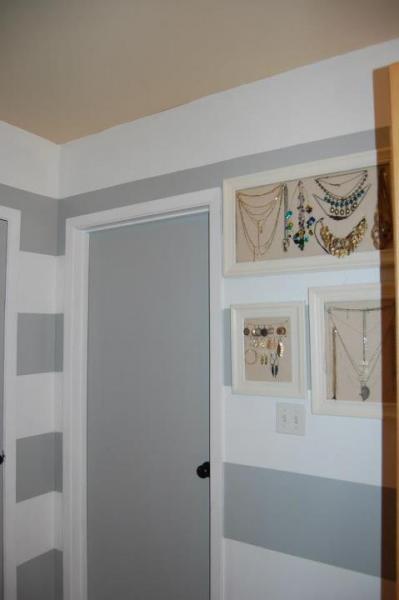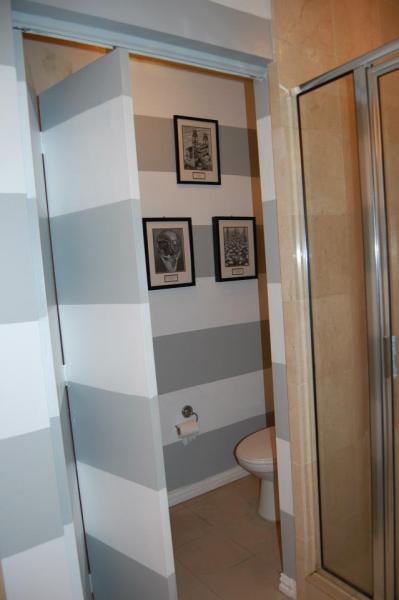 The Bathroom. Last but not least is Ashley's bathroom, which might be our favorite room in the house. We can't get over how adorable the striped walls are. (Lauren is even thinking about trying this out in her new pad!) We're also pretty much obsessed with how she displayed her jewelry by hanging it in picture frames, another decor idea that Lauren loves too (check out her post about it).
Ashley, we truly admire your taste in interior decor, and you have inspired us to update our own spaces too!
What's your favorite room in Ashley's place? Do you have any decor photos of your own to share?
XO Team LC
You might also like…
Space Case: 5 Tips for Decorating Your Dorm
Crafty Creations: Bow Lamp
Inspired Idea: Closet Coloring
Room Redux: Update Your Space on the Cheap