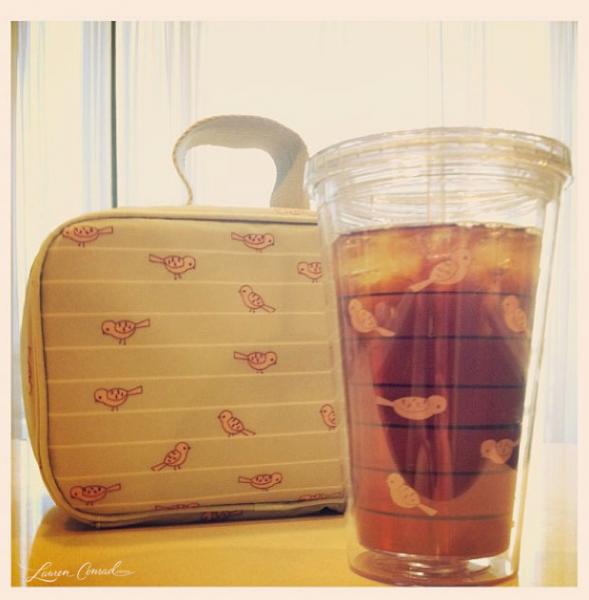 UPDATE: We have our winners! Congrats to LC member Anokhi Shah, Katie W, and Kristie Hurman! And for those of you who didn't win this giveaway, stay tuned becuase I have another VERY exciting giveaway coming soon. Also, if you want to order one of these sweet Lunch Kits, click here!
Whether you're working, interning, or going to school, having a chic way to pack your lunch is a must. Enter: My XO(eco) Lunch Kit from my BlueAvocado line of eco-friendly products.
Since eating out isn't usually the healthiest option, I like to pack a lunch to bring with me when I am working in my office. That way I know exactly what's going into my body and I can make healthier choices when lunchtime rolls around.
When I partnered up with BlueAvocado I was excited about the idea of designing a lunchbox for grownups. (No "My Little Pony" boxes here!) I was determined to create something that wouldn't be embarrassing to carrying into the lunchroom at the office…and I think we achieved just that with the Lunch Kits in my XO(eco) line. They're practical (insulated, washable, durable), eco friendly (reusable and partially made from recycled water bottles), and (if you ask me) they're pretty cute.
Today I am giving away 3 Lunch Kits (along with a set of Re-Zip reusable baggies) to 3 lucky LaurenConrad.com members!
Here's how to enter:
Sign Up! If you haven't already, become a registered member of my website. Click here to join now.
Comment. Leave one comment below telling me about your favorite brown bag lunch to pack.
Wait. I will announce the winners on Tuesday, October 2nd.
Good luck everyone!
Also, if you're in the market for a lunch bag that you can throw over your shoulder, be sure to check out the Cafe Tote Kit–it's a larger lunch tote that comes with (eco)zips for storing snacks, fruits and veggies.
XO Lauren
P.S. Can't wait to get your hands on one of my Lunch Kits? Click here to shop now!
You might also like…
Friday Favorites
DIY: Lanyard Bracelet
Style Guide: How to Dress for Desk to Dinner
Recipe Box: Easy Apricot Chicken