I am thrilled about the upcoming release of my newest book, Lauren Conrad Beauty, and hope you are too! To celebrate the forthcoming release, we are running a very exciting sweepstakes where you can enter for a chance to win an amazing beauty gift basket filled with items handpicked by yours truly.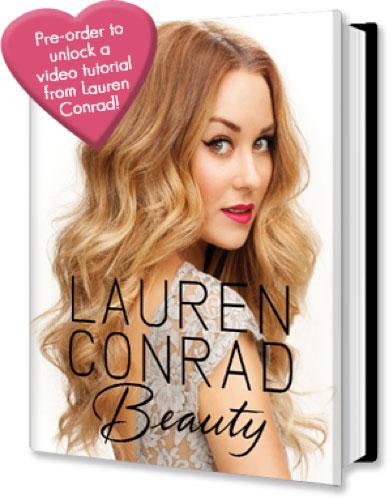 To enter for a chance to win the gift backset, CLICK HERE and pre-order your copy of Lauren Conrad Beauty today!
Extra Bonus: Everyone that enters this sweepstakes will automatically unlock a special video tutorial from me.
Also, be sure to leave a comment below with your most burning beauty question for a chance to see your questions answered here on my site!
Good luck!
XO Lauren
You might also like…
Giveaway: Win My XO(eco) Lunch Set
Friday Favorites
DIY: Lanyard Bracelet
Primp Tip: Get Iced