Yesterday was my last day at Fashion Week. All in all the collections were stunning and I enjoyed all of the shows I attended. I particularly loved the last two shows I went to though–Badgley Mischka and Jenny Packham. Both collections were feminine, ethereal, and downright gorgeous. Here is a photo diary of my final day…
My first show was Badgley Mischka. Here I am wearing a dress by the designer duo along with nude pumps and my favorite blush chain-strap Chanel bag. Since the back of this dress was open, I decided to pull my hair up again to show it off.
Whenever I go to runway shows I typically enter through the backstage entrance. Once inside I usually meet the designer, take some photos, and meet with the press to do interviews…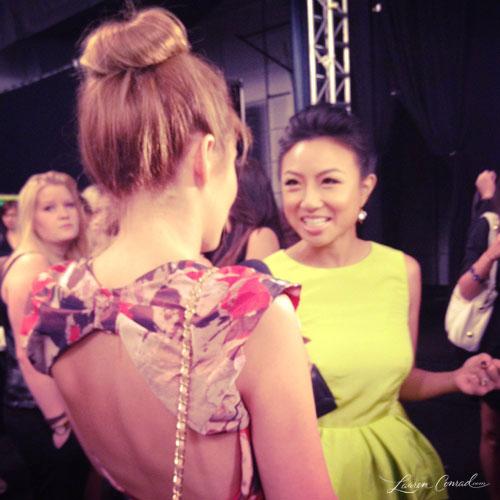 After I've done a few interviews and have finished poking around backstage, I'll make my way to my seat…and do more interviews! (This is why going to these shows can be a little taxing!)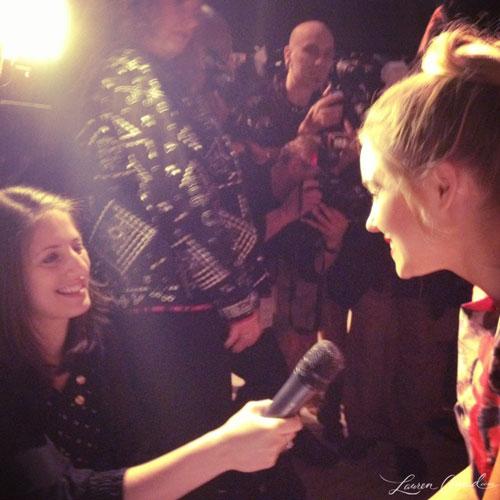 Then it was show time…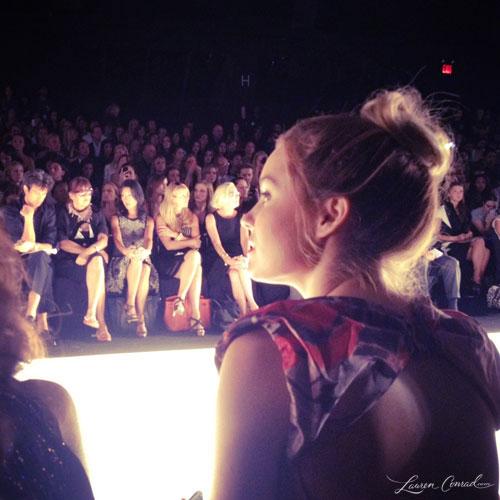 The Spring 2013 Badgley Mischka collection was stunning. I loved all of the delicate colors, diaphanous fabrics, and interesting cuts. Here are a few highlights from the show: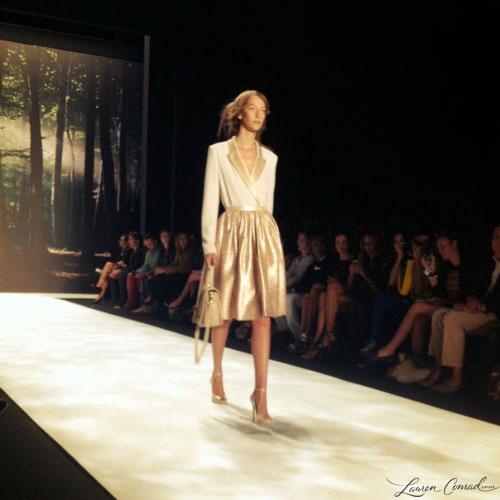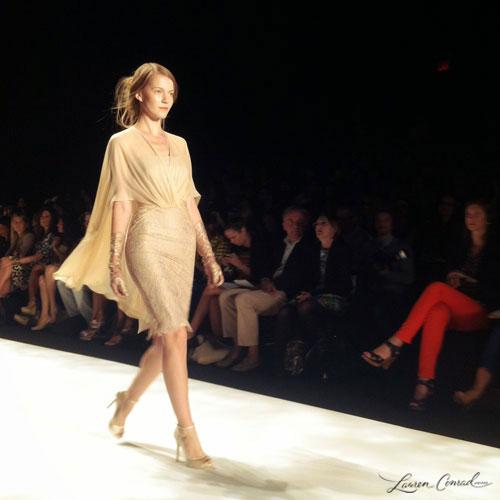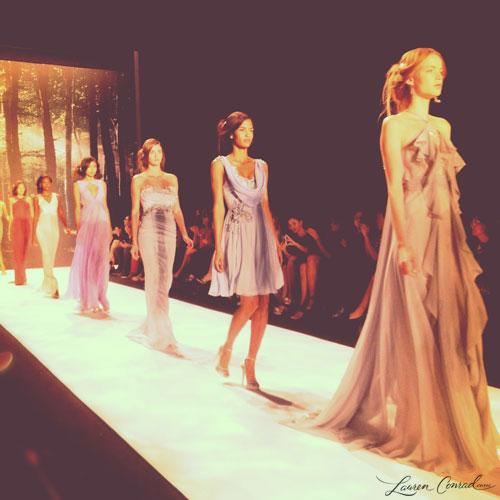 After the show I dashed to my car and went back to my hotel to change and relax for about an hour until my next show, Jenny Packham.
For the Jenny Packham show I wore one of her famed beaded frocks and pulled my hair down into messy waves… Here's a shot of me backstage before the show:
When I arrived at the Jenny Packham show, I was greeted by a bunch of photographers and reporters…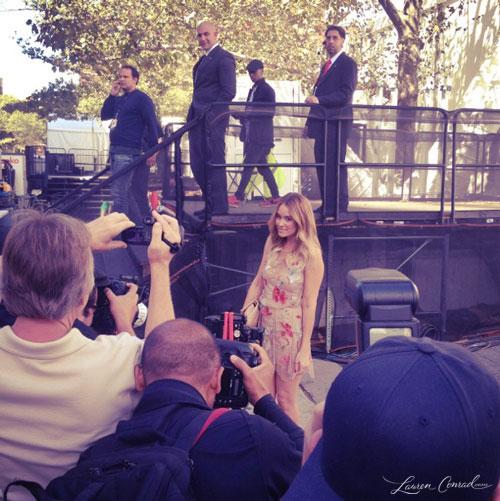 Once inside I met with the press, took more photos, and then had the chance to meet Jenny Packham herself. She was absolutely lovely and I was thrilled to finally meet her…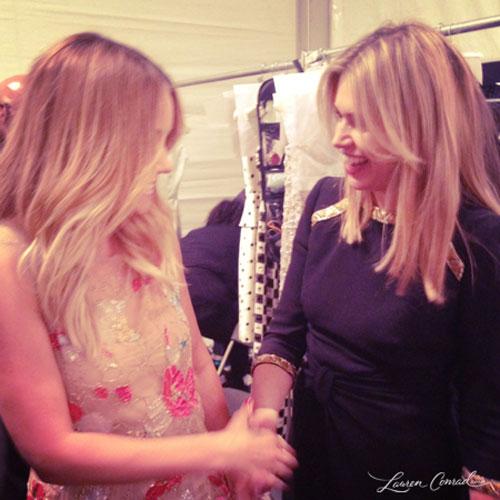 The Jenny Packham collection was beautiful. I loved all of the beadwork, the mod silhouettes, and playful polka dots. Here are a few of my favorite looks: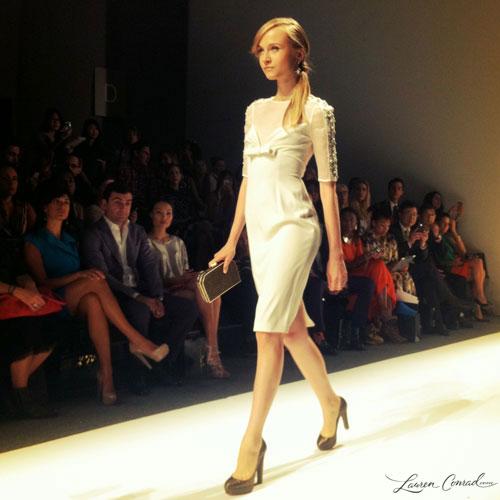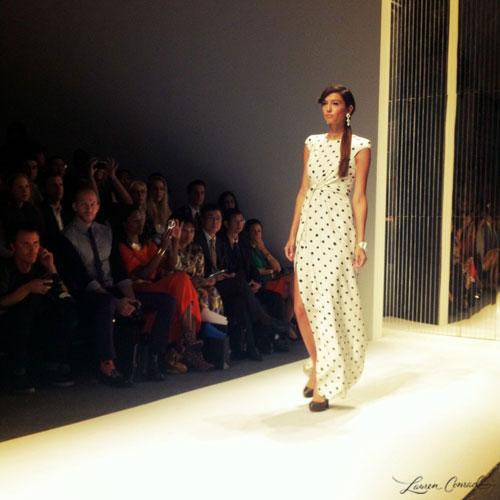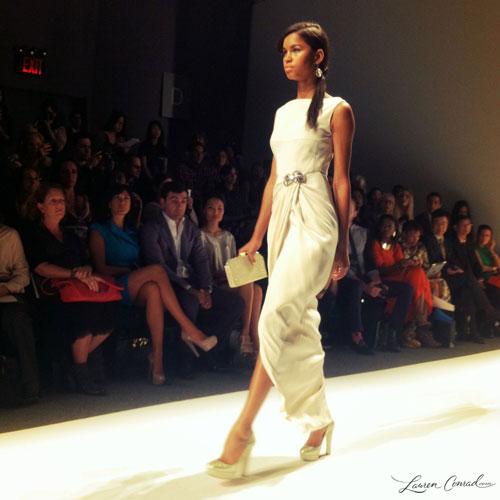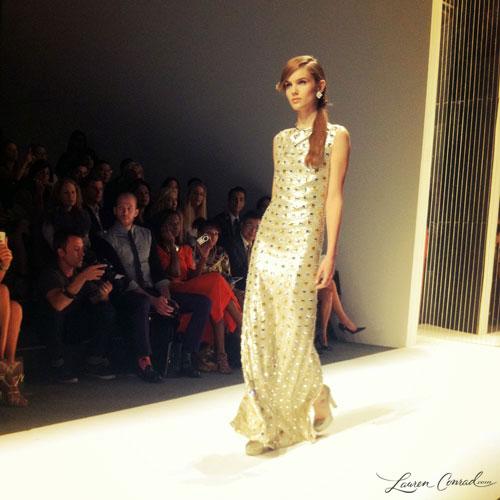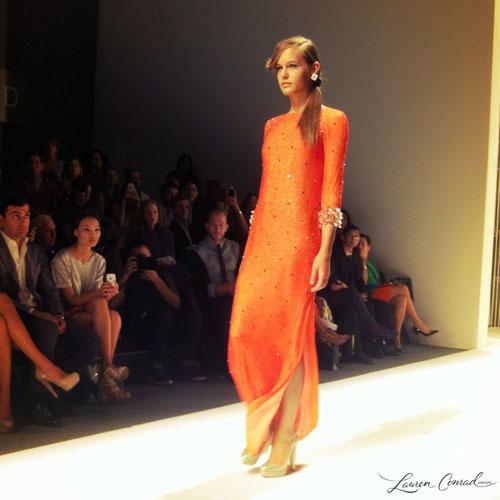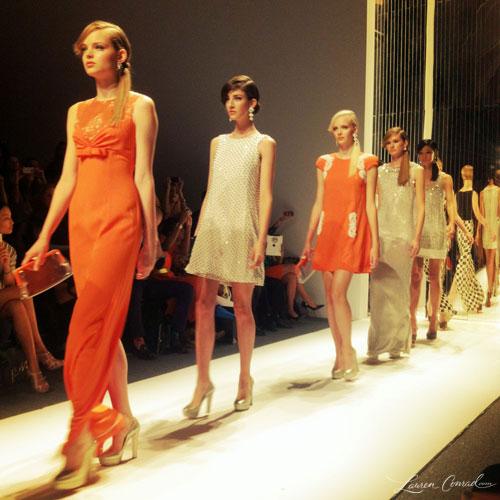 After the Jenny Packham show I went straight to the airport. I was so anxious to get home to my bed and my Chloe…
I hope you guys enjoyed my Fashion Week Diary!
For more Fashion Week coverage, be sure to check out the Fashion Week section and stay tuned for an exciting backstage beauty update from my team.
Which looks from Badgley Mischka and Jenny Packham are your favorites?
XO Lauren
You might also like…
Fashion Week Diary: Day 3
Fashion Week Diary: Day 2
Fashion Week Diary: Day 1
Fashion Week: Backstage at Rebecca Minkoff