I hope you guys are enjoying my Fashion Week series. In case you missed anything, just be sure to check out the Fashion Week section for all of my Fashion Week Diary posts and backstage coverage from my team…
Today was a really nice day. I had some meetings in the morning and then went to the Alice + Olivia presentation, which was really great. Here are a few photos from the event…
Here I am before the show wearing a swingy Alice + Olivia dress and my favorite LC Lauren Conrad pumps… Next stop, the show!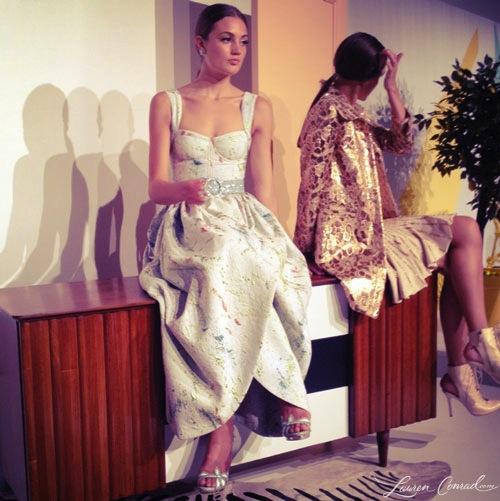 Instead of doing a traditional runway show, Alice + Olivia did a presentation where the models were set up around the room while the crowd browsed around and checked out each look. The look above was one of my favorites. I love the bodice and the delicate powder blue brocade silk… It was beautiful.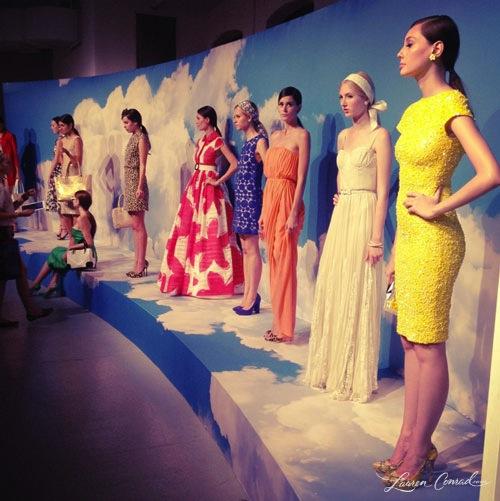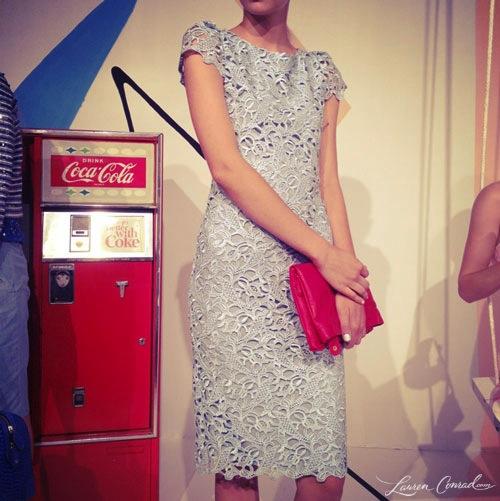 This little lace number was another favorite…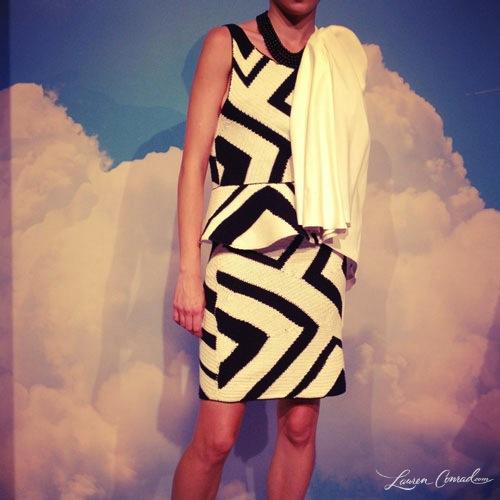 And I loved this black and white print frock with the peplum…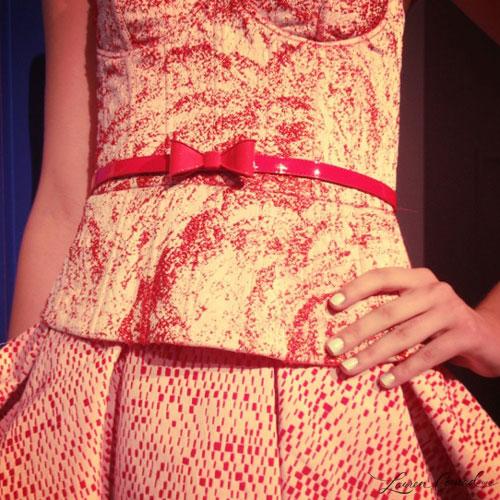 Love the bow detail on the belt.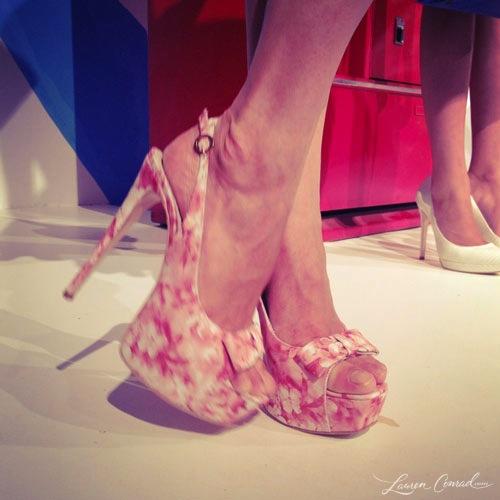 I noticed a lot of printed heels… I thought these were really sweet.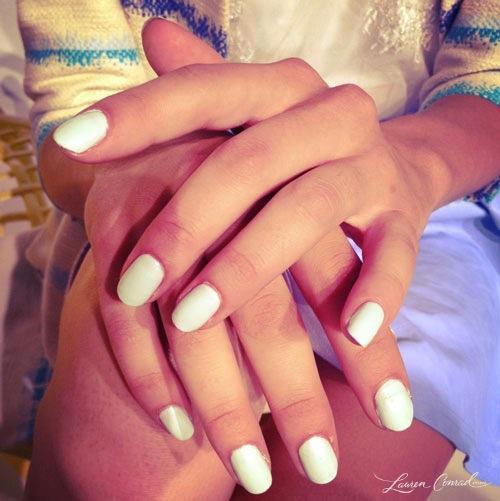 The nails were a very pale teal color… I guess teal is a color for spring because I have noticed it at other shows as well, namely Rebecca Minkoff.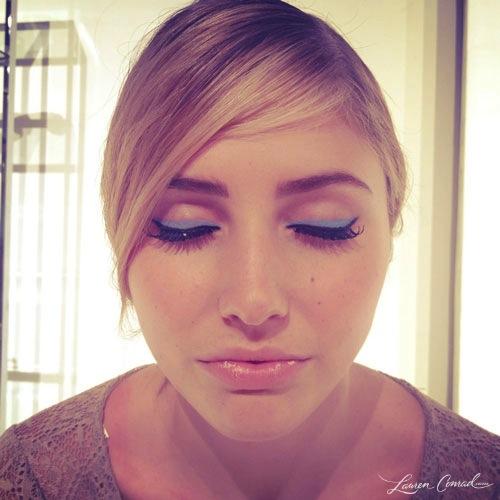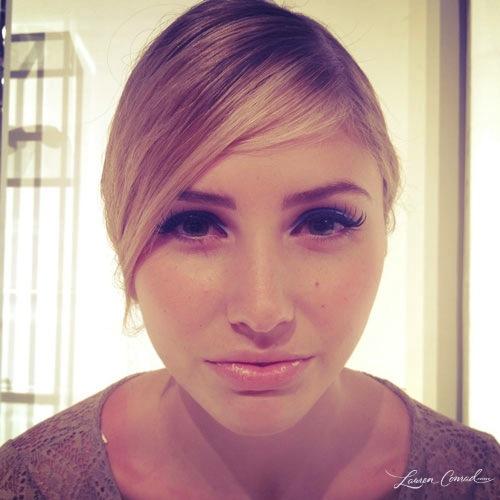 I loved the makeup–particularly the playful spin on a traditional cat eye.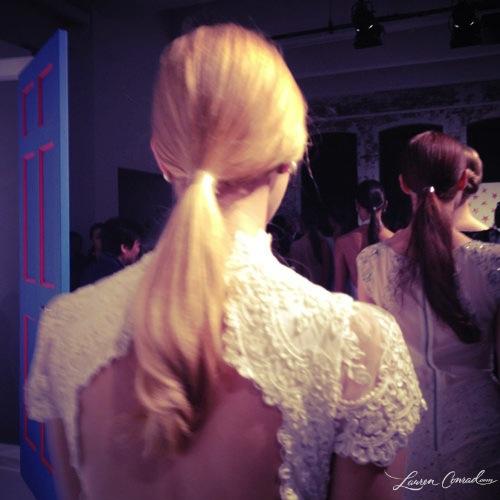 I also thought the hair was pretty. The models wore low ponytails tied off with clear elastics (which is surprising because usually people try to hide the elastic).
All in all it was a beautiful collection. Lots of great texture, fun 50s and 60s inspired silhouettes, and lovely little details. Bravo to the designer of the line, Stacey Bendet!
Which look is your favorite? Also, are you going to give teal nails a try?
XO Lauren
You might also like…
Fashion Week: Backstage at Rebecca Minkoff
Fashion Week Diary: Day 2
Fashion Week Diary: Day 1
Fashion Week: Spotted!