Today was a total whirlwind… I started out at the Kate Spade presentation (which was adorable) and then made my way over to the Rebecca Minkoff show (which was awesome). Truth be told, I am exhausted…but I wanted to make sure I posted the first installment of my Fashion Week Diary series!
For the Kate Spade show I wore a dress that I've been coveting for quite some time and as luck would have it, they sent it over as one of my options to wear to the in-store presentation. I love the ladylike silhouette and the fun print. I paired it with a swingy ponytail and my black LC Lauren Conrad pumps. Here are a few photos: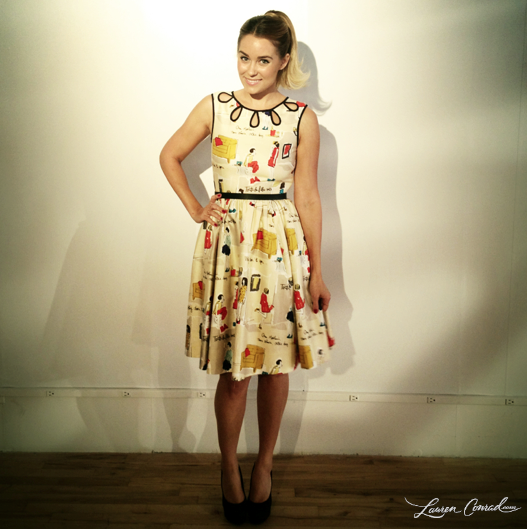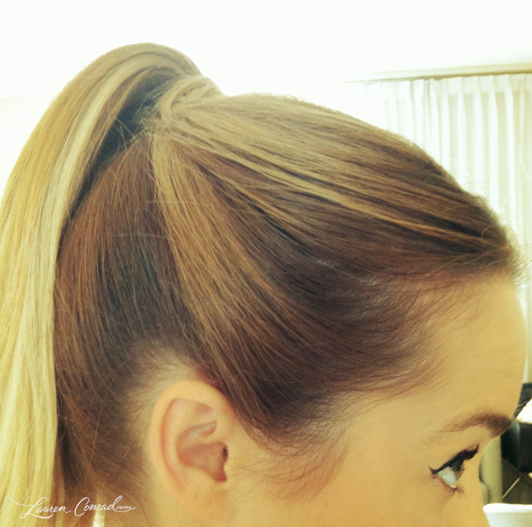 I absolutely loved the Kate Spade Spring 2013 collection. It was sophisticated with a generous dose of playfulness and I adored all of the bright, bold colors and sparkly details. The collection was full of bright teals, shocking pinks along with plenty of bow motifs (my favorite). I actually included a few of my favorite looks in my Friday Favorites post earlier today. Check it out!
After Kate Spade, I took a break and had lunch and rested in my hotel room for a bit (trying to stay cool…it is so hot and humid out you wouldn't believe).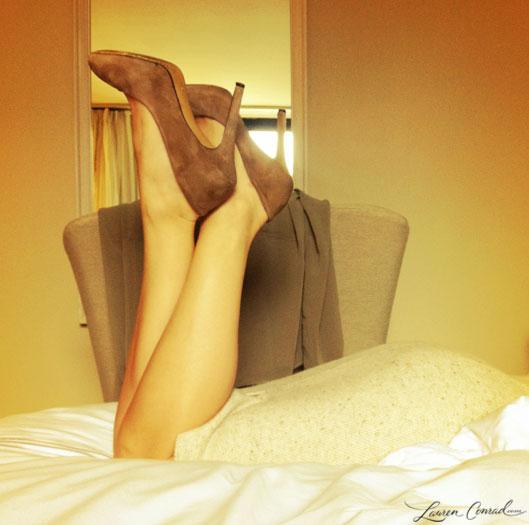 Then I was off to another show at Lincoln Center for one of my favorite designers, Rebecca Minkoff. Rebecca is one of my favorite people in fashion and she's a good friend too. The Rebecca Minkoff show was great! I loved all the fun colors, prints and interesting silhouettes. Here's a couple photos from the runway: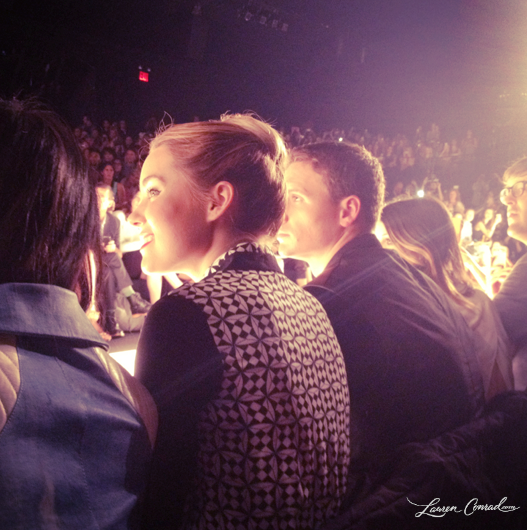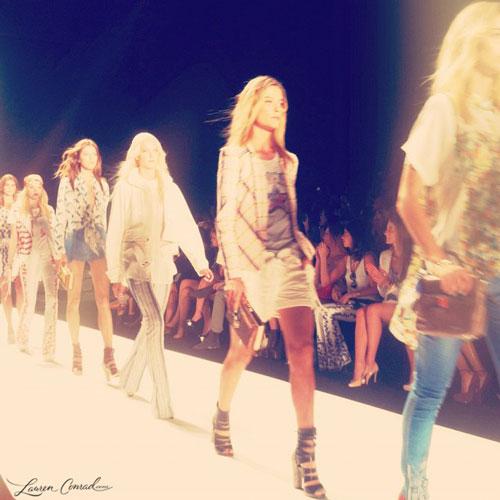 Tomorrow my team will share exclusive photos and secrets from both shows… So check back in!
What do you want to know most about New York Fashion Week? Leave your questions below and I'll pick one to answer in my next Fashion Week Diary post!
XO Lauren
You might also like…
Fashion Week: Backstage at BCBG
Friday Favorites
Polyvore Challenge: The Winners Are…
Paper Crown: The Complete Holiday 2012 Lookbook