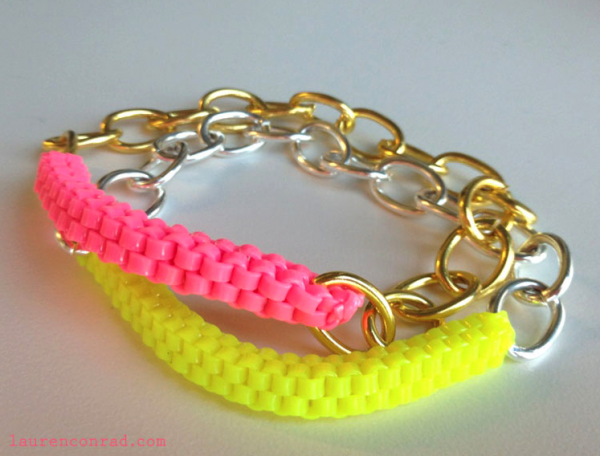 Nothing gets us giddy like a great collection of wrist flair. Mastering the skill of mixing and matching one's arm candy has become a bit of an art lately. That said, we've come up the perfect DIY to tailor a new piece of arm flair to your current collection. Funny enough, it harks back to our days of playing Red Rover and acing games of handball on the blacktop… Today we're putting a twist on a once-forgotten skill with our DIY Lanyard Bracelet. Check it out…
Here's what you will need: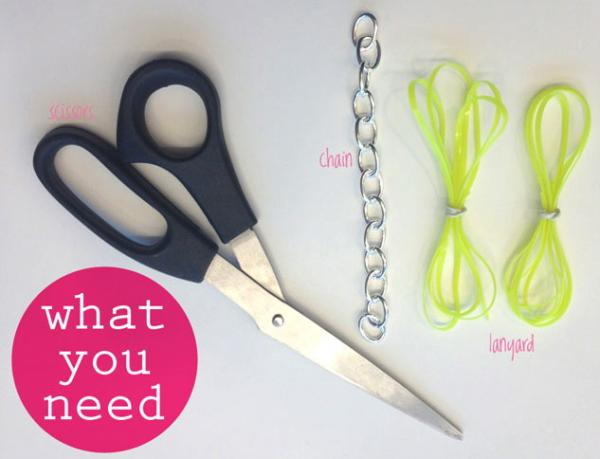 Two notes…
Your chain should be about 3 to 4 inches. You should be able to wrap it half-way around your wrist.
Each piece of lanyard should be at least 2 feet long.
And here's how to do it:

Once you have woven enough of the lanyard to close the chain around your wrist, tie it off on the other end of the chain so you create a small bracelet that you can slide onto your wrist. (To keep the closure extra secure, we melted the knotted ends using a lighter.) And voila–you've got yourself a pretty little addition to your wrist collection!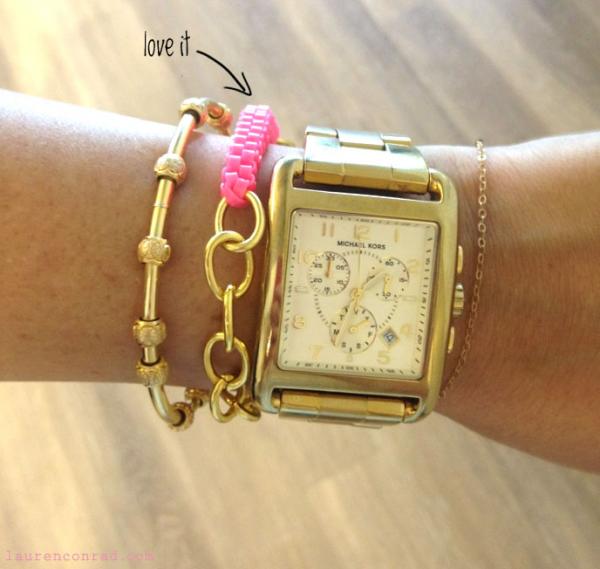 We adore the sweet little pop of color the lanyard adds. It's playful, chic, and unexpected. Plus it's a surefire conversation starter. We constantly wear ours out and more often than not someone will inevitably say, "Is that a lanyard? OMG, I totally made those when I was in summer camp as a kid! Love it!"
Are you going to give this DIY a try? Which colors are you going to use?
Also, do you have another fun DIY that's a revamped version of something you used to love when you were young? Share it in the comments below.
XO Team LC
P.S. All of the materials used in this DIY can be found at your local craft store (the chain will be in the jewelry supply aisle).
You might also like…
Crafty Creations: Revamped Clutch
Shopping List: Back to School Basics
Crafty Creations: Glitter Striped Bow Tote + Notebook
Member Spotlight: Your Pretty Bracelets
Photos: LaurenConrad.com