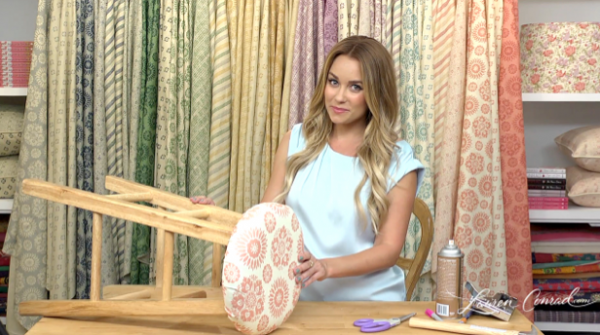 Sometimes all it takes to breathe new life into an old space is a pop of color or a punchy pattern. Today's Crafty Creations video teaches you how to do just that. Watch the video below to learn how to revamp a basic bar stool into a chic seat:
To recap, here's what you will need:
a piece furniture
fabric
spray glue
hammer
scissors
x-acto knife
sharpie
staple gun
staples
foam padding
cutting mat
All of these items can be purchased at your local craft store (except for the piece of furniture, that's really up to you).
Are you going to give this craft a try? Submit photos of your revamped furniture so I can take a peek…and maybe your reworked wonder will end up in a Member Spotlight post!
Also, don't forget to check out the Decorate section of my website for more interior decor ideas!
Happy crafting!
XO Lauren
You might also like…
Crafty Creations: Detachable Shoe Bows
Crafty Creations: DIY Statement Necklace
Crafty Creations: Cheese Grater Earring Stand
Crafty Creations: Bow Lamp