Ok, we admit it: Team LC has been a little obsessed with fall trends and autumn staples lately as we prepare to dive head first into this new style season. But after making the trek out to New York for Fashion Week, we have spring 2013 on our minds as well. And it looks like we're not alone… LaurenConrad.com member Haylee A.'s adorable outfit instantly cured our sweet tooth for spring style inspiration (even if is it barely just fall).
Congrats to Haylee, our newest Chic of the Week!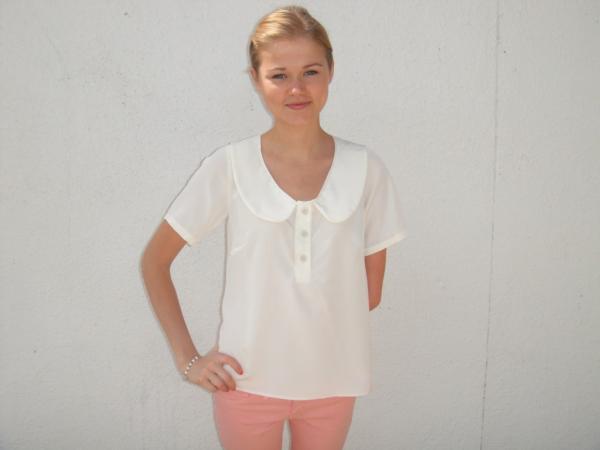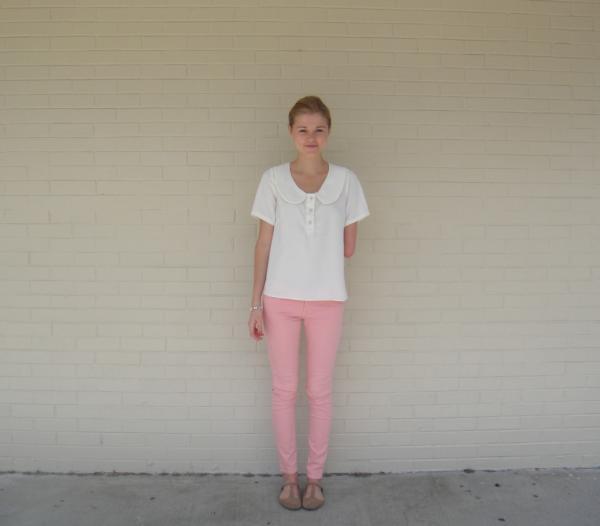 Now, we're not ones to pick favorites, but if we did Haylee's outfit would surely make our list. Her pastel pink denim is so on-trend, and we love the skinny cut of these punchy pants. Skinny jeans are a perfect pair for wearing under boots when it's time to transition your wardrobe from summer to fall (Take note if you're curating your closet soon!). And her white blouse is equally adorable because of the Peter Pan collar, the relaxed fit, and the dainty button-down detail. This outfit is so sweet, it's giving us a fashion toothache…in the best way possible, of course.
Congrats again, Haylee!
What trend are you most excited to try this fall? Did you keep up with any of the Spring 2013 shows at Fashion Week?
To catch up on what you missed, check out the Fashion Week section of our blog.
XO Team LC
You might also like…
Tuesday Ten: September Style Tips
Chic of the Week: Martin's Sleek Style
Fashion Week: Backstage Beauty
Friday Favorites