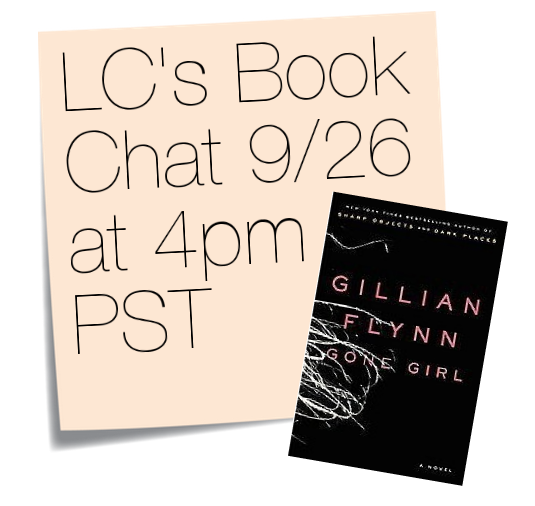 I've finally set a date for our final Book Club check-in for Gone Girl, which will be a LIVE online book chat. During the chat you will get to talk directly with me and ask me questions about the book and I'll share my thoughts and ask you what you think too!
Our LIVE book chat about Gone Girl will take place on Wednesday, September 26th, at 4pm PST (that's Los Angeles time).
Here's what to expect… On September 26th I will send out an email notification along with a tweet and Facebook post to remind you to log into your LaurenConrad.com account at 4pm PST to participate in our live book chat. Once you're logged in, leave your answer to the question presented in the Book Club blog that will be up. I will sign on at 4pm for about 30 minutes to answer your questions and ask you questions as well.
Mark your calendars and get excited!
Leave your RSVP in the comments below.
XO Lauren
You might also like…
Book Club: Gone Girl Q&A
Behind the Cover: The Writing & Editing Process
My Official Book Tour: Starstruck & Lauren Conrad Beauty
Book Club: Our Next Book Is…