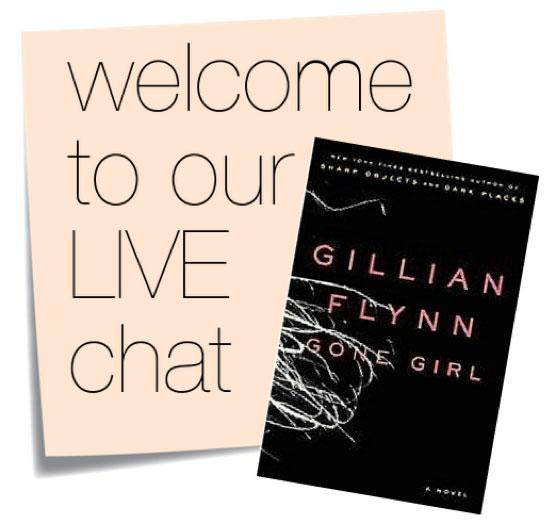 Welcome to our LaurenConrad.com Book Club LIVE online book chat about Gillian Flynn's Gone Girl!
I hope everyone has finished the book by now and enjoyed reading it as much as I did. Wasn't is so good? I loved all of the twists and turns… I also loved the unusual structure of the book.
To get the chat started, answer the question below in the chat room. I will join the chat room at exactly 4pm PST with my answer and will begin taking your questions and feeding you guys more questions too!
Here's the first question:
If Gone Girl were made into a movie, who would you like to see play the parts of Amy and Nick?
Click here to join the chat room and answer the question listed above. Again, I'll join the chat at 4pm PST.
CHAT ROOM INSTRUCTIONS
You will be prompted to create a "username" for the chat room. The username will only be used while the chat is live. If you do not create a username, I will be unable to chat with you.
You may notice a small delay after you submit text to the chat. That's normal!
Click here to join the chat!

Also, if you have any suggestions for our next Book Club, leave them in the comments below!
XO Lauren
You might also like…
Book Club: Gone Girl Q&A
Behind the Cover: The Writing & Editing Process
My Official Book Tour: Starstruck & Lauren Conrad Beauty
Book Club: Our Next Book Is…