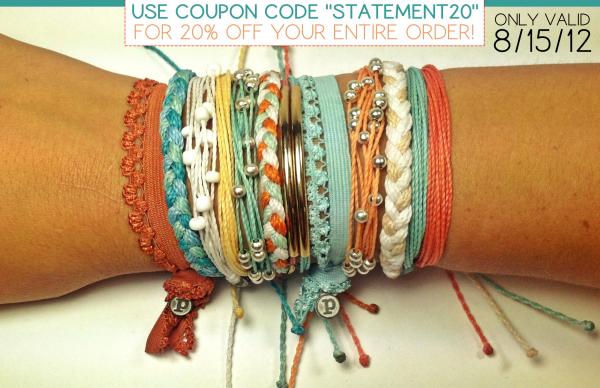 Have you had a chance to check out Pura Vida Bracelets lately?
Pura Vida Bracelets are forever changing, evolving and inspiring the world via their uniquely handmade bracelets, individually woven and designed by local artisans in Costa Rica.
One of Pura Vida's latest additions includes the NEGU bracelets, which stands for "Never Ever Give Up." The purpose of these bracelets is to encourage every child fighting cancer to have hope.
Did you know that Pura Vida Bracelets support a broad range of charities through their colorful, bold and widely popular bracelets? By wearing Pura Vida Bracelets you're not only expressing your style, you're also making a statement. You can support charities from Autism Awareness to Rheumatoid Arthritis.
Pura Vida Bracelets also donates a portion of its proceeds to the Surfrider Foundation, which is dedicated to cleaning up beaches and oceans around the world, so ultimately each bracelet you buy is making a positive impact through fashion.
Pura Vida Bracelets come in a range of styles and colors, even earth tones. Check out Rachel Bilson rocking the gold bar bracelets below: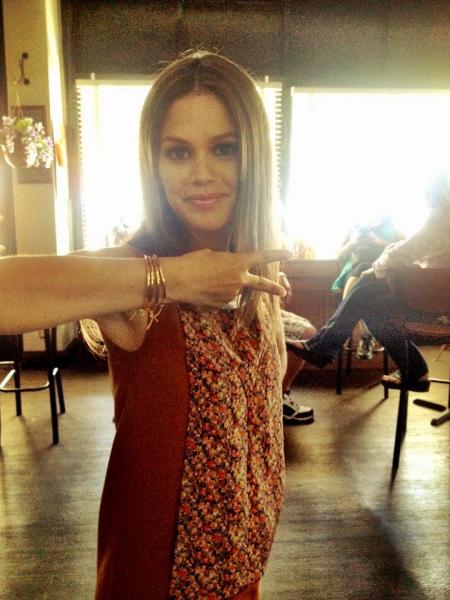 These bracelets are super awesome and super affordable. Get yours today and take advantage of the 20% OFF discount.
DISCOUNT CRAZE!
To get 20% off your order today head over to PuraVidaBracelets.com and use code STATEMENT20. Hurry, this offer ends tonight at Midnight PST.