One of my favorite weekly treats is to indulge in is a big, delicious brunch on Sunday mornings complete with pancakes, bacon, freshly picked berries and farmer's market fruits. Here's a little peek into my Sunday morning…
First order of business is mixing up the pancake mix…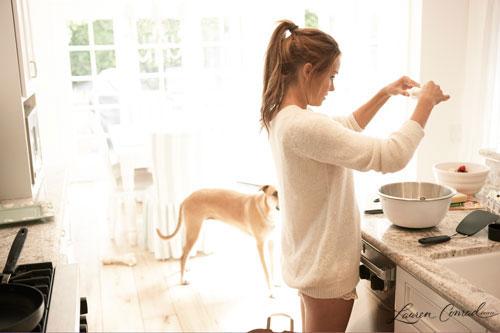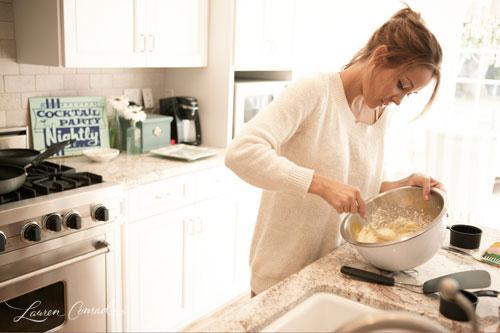 Then it's time to cook them up…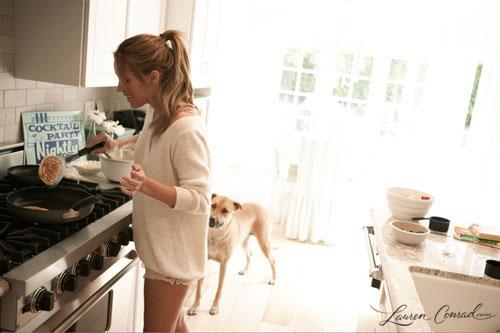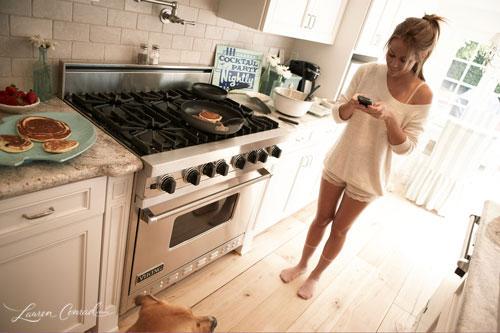 This is the best part…adding the blueberries.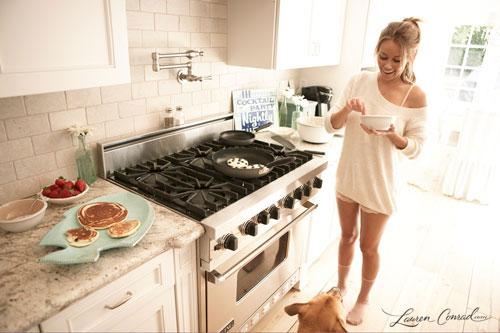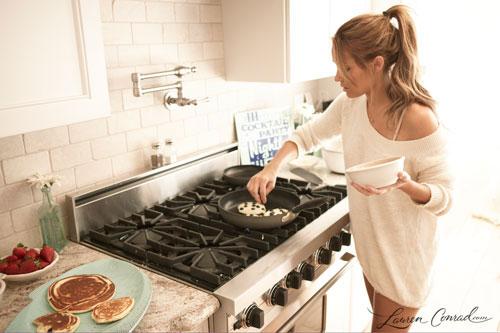 My favorite pancake recipe is a total no-brainer since it uses a basic pancake mix…but it does have a few surprise ingredients that give it a total melt-in-your-mouth flavor. Here's the recipe:
Ingredients
2 cups Bisquick mix
1 cup milk
2 eggs
2 teaspoons baking powder
1 tablespoon sugar
2 tablespoons fresh lemon juice
2 cups fresh blueberries
Instructions
Heat griddle or pan on medium-high heat and grease with butter.
Mix all of the ingredients together.
Pour batter onto pan (about ¼ cup per pancake).
Cook until bubbles forms and then drop in a small handful of blueberries onto each pancake.
Once the edges are cooked, flip the pancake and cook until golden brown.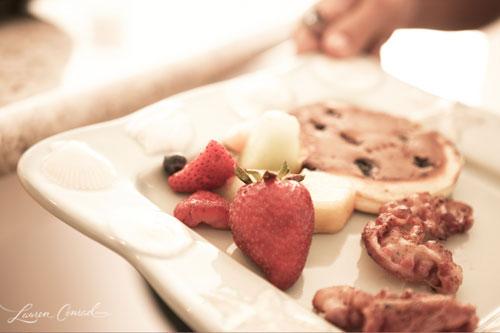 Serve the pancakes with your favorite fruit and a side of bacon and enjoy with freshly squeezed orange juice or a mimosa!
Do you do Sunday brunch? What's your favorite food for this time of day?
XO Lauren
P.S. We just announced the newest Chic of the Week! Find out if it's you by clicking here.
You might also like…
Good Eats: Overnight Oats
Recipe Box: Blueberry Crisp
Good Eats: Veggie Omelet
Lovely Libations: Pink Grapefruit Margarita
Photo: LaurenConrad.com