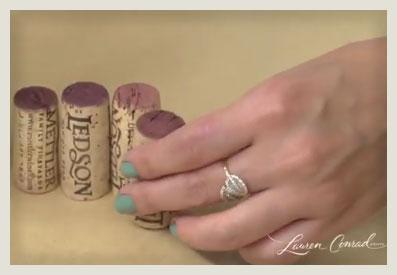 Ever since I started my video series, Crafty Creations, many of you have been asking me where I got my leaf ring that I wear in a lot of the videos… Well, since so many of you asked, I figured I'd do a blog about it and offer up a wallet-friendly option as well.
The ring I'm wearing in the video is by Anita Ko, and I'll admit–it's a pricy piece. That said, you don't have to break the bank to get the look. There are many comparable options that are equally as lovely. I found one in particular that I really liked as a less expensive option…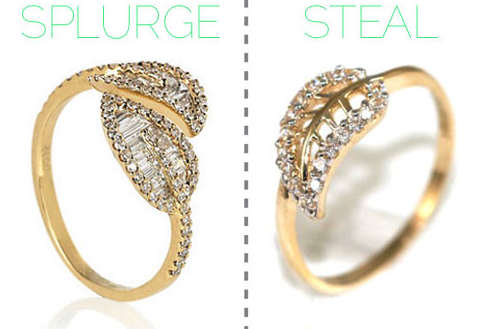 From left to right: Anita Ko Leaf Ring, Pyramid Leaf Ring
I absolutely love my leaf ring because I can wear it with almost everything in my closet. The yellow gold contrasts beautifully with the silvery diamonds, making it easy to mix and match metals. I bought this ring for myself years ago after my first book made the best seller list. I rarely wear nice jewelry (I like to stock up on costume pieces and steals because I tend to lose things) but I fell in love this with this one and had to treat myself…
I think it's fair to say that this ring is among my favorite pieces in my jewelry collection.
What's your favorite piece of jewelry?
XO Lauren
You might also like…
Accessory Report: Rock Candy Jewelry
How to Wear: Mixed Prints
Ask Lauren: How Do I Break Into the Fashion Industry?
Chic Peek: My New Fall Collection