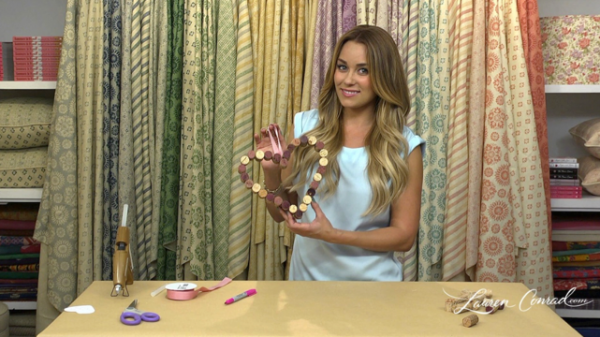 Today I'll be showing you how to make a sweet pin-board for your space using old wine corks. This DIY is the perfect project for those of you who are just moving into your first apartment or settling into a desk at your first job. It's a fun and unexpected way to display little notes, reminders, photographs or recipes while recycling discarded corks. Watch the video below to check out this latest project from my Crafty Creations series:
To recap, here's what you will need:
wine corks
scissors
glue gun
thumb tacks
ribbon
What do you think about this DIY? I really loved how mine turned out. It kind of reminded me of those wine cork coasters I made last December for my DIY Gift Guide…
Let me know if you're going to give today's craft a try in the comments below.
Happy crafting!
XO Lauren
You might also like…
Crafty Creations: Bookshelf Box
Picture Perfect: Hang a Wall Collage
Crafty Creations: DIY Accent Pillows
Inspired Idea: Closet Coloring