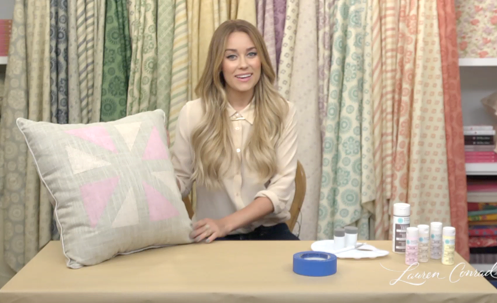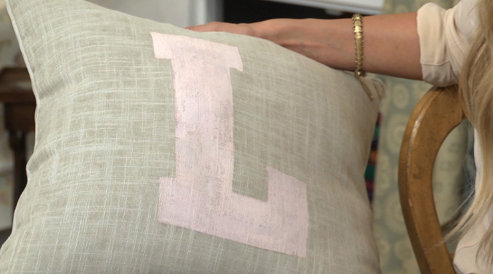 Did anyone give the revamped clutch DIY a try yet? If so, don't forget to share your photos 🙂 For today's episode of Crafty Creations, I will be showing you how to create personalized accent pillows for your home. Check out the video below:
To recap, here's what you will need:
1 pillow
stencil of your choice
cutting mat
labeling paper
x-acto knife
pencil
painter's palette
sponges and/or paint brush
fabric paint
stiffening spray
Don't forget to check out the Decorate section here on my website for more home décor inspiration and ideas!
Are you going to give this DIY a try?
XO Lauren
You might also like…
Crafty Creations: Flower Arranging
Crafty Creations: Washer Bracelets
Crafty Creations: DIY Headband
Crafty Creations: DIY Bib Necklace