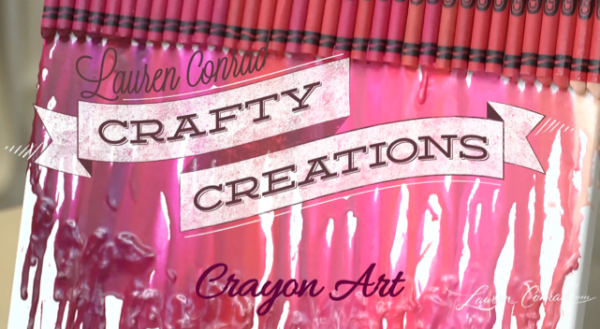 I am especially excited about today's episode of Crafty Creations. It was one of my favorite DIY projects to do and I absolutely loved how it turned out. Today I'll be showing you how to make inexpensive wall art for your home with a few unexpected items. Watch the video below and get ready to unpack your crayons…
To recap, here's what you will need:
crayons
glue gun
glue stick
hair dryer
blank canvas
Are you going to give this DIY a try? If you do, upload a photo to your LaurenConrad.com profile page for a chance to be featured on the site.
Happy crafting!
XO Lauren
You might also like…
Crafty Creations: Flower Arranging
Crafty Creations: Washer Bracelets
Crafty Creations: DIY Headband
Crafty Creations: DIY Bib Necklace