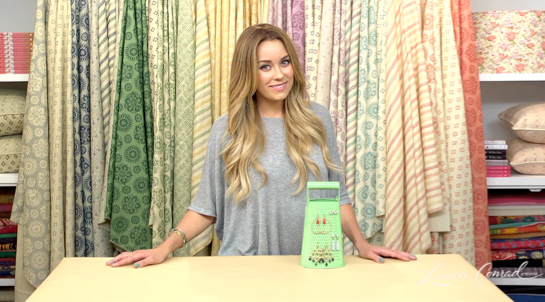 Have you ever taken an unexpected object and given it a new purpose? In my newest Crafty Creations video, I do just that. I was inspired to create a jewelry holder that displays your earrings so you don't have to keep your pretty baubles hidden away in a jewelry box. Watch my video below to see how you can transform a basic kitchen item into a beautiful display for your favorite jewels and gems:
You can personalize your earring stand by spray-painting it a color that goes well with your bathroom or bedroom decor. This craft is so easy–it's definitely worth a try.
To recap, here's what you will need:
cheese grater
spray-paint primer
spray-paint
Also, it's very important to do this DIY in a well-ventilated area or outside since the fumes from the spray paint are very strong and can be dangerous.
Are you going to give this DIY a try? I'd love to see what you come up with. Upload a photo of your earring stand to your LaurenConrad.com profile and paste the link in the comments below.
Be sure to check out the Crafty Creations section of my website for more decor ideas. Happy crafting!
XO Lauren
You might also like…
Crafty Creations: DIY Accent Pillows
Crafty Creations: Flower Arranging
Picture Perfect: Hang a Wall Collage
Crafty Creations: DIY Bib Necklace