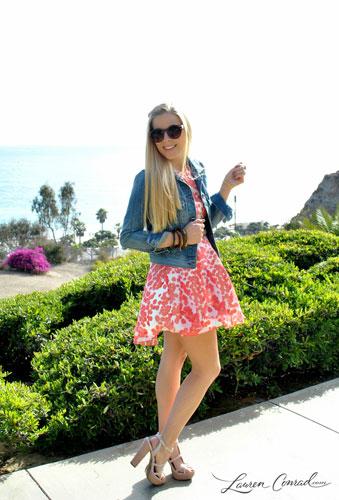 Outfit: Dress- LOVE, Jacket- Forever21 Shoes- LC Lauren Conrad
Whether you're trying to impress your classmates on the first day of school, gain respect from your new co-workers, or charm your boyfriend's parents, it's important to know how to make a good first impression, because it will undoubtedly be a lasting one. In a society that is becoming more and more image-obsessed, the single greatest factor of someone's first impression is physical appearance. So in other words… cue the stress! Before you ever mummer a single syllable, assumptions and valuations are determined based on details as minute as your choice in nail color. While it's important to keep in mind that making such judgments with limited facts isn't the way to go, society has made it impossible for us not to acknowledge the fact that our psychical appearance has become a language all on its own. This gives the saying, "What does this outfit say about me?" — a much deeper meaning. Considering these facts, the way we style and accessorize our looks are that much more important. While it may not be an exact science, there are a few ways to improve your odds of making a successful first impression. Below are a few of my personal guidelines to help take the stress out of making a fabulous debut.
Basic Rules of Making a Great First Impression
Be friendly! First and foremost, a great smile and charisma will take you a long way, so whatever you do don't ditch them for a reserved demeanor.
Be yourself. You never want to give an inauthentic impression. Most people can intuitively feel when you're being fake, so it's crucial that your ensemble reflects who you really are.
Color is critical. Stray away from harsh, attention grabbing colors such as red and choose colors that flatter your body type. For example, if you have larger hips and legs, but slim shoulders, wear a dark color on the bottom to conceal the area you're self conscious about and a light color up top to highlight your favorite part of your figure.
Familiar hair. This is not the time to test out that new hairstyle from your favorite TV character. Stay with what you're comfortable with. Don't fight your natural hair texture. If it's curly, wear it curly. You may be able to conceal overworked hair in a dark club but it's hard to deny it at a well-lit dinner table.
Highlight your eyes. As intimidating as it may be, eye contact is hands down the most important thing when it comes to a first impression, so it's imperative to highlight this fabulous feature with complimenting colors.
Choose similar fabrics. Avoid mixing too many textures to keep your look sharp and refined and not rushed or thrown together. Mixed patterns may be trendy in the fashion world but if these people you're meeting haven't read the latest issue of Glamour magazine, then they're going to get the wrong impression of you and your outfit.
Accessorize. Show off your personality with your accessories, but keep it low key. You may be a super endearing free spirit, but save the flower headgear for the people that already know you. Use key pieces like a multi-colored necklace to tie your look together.
Meeting New Friends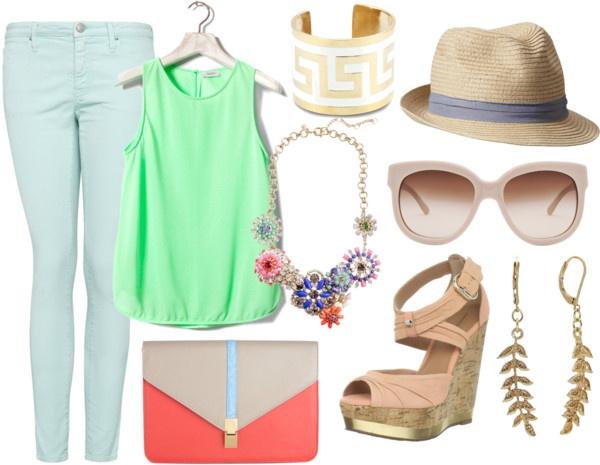 Meeting new friends at large get-togethers is a given during the summer months. To stand out at a beach barbeque, keep you're ensemble cute, colorful, and casual for these low-key intros. The perfect combination of trendy hues and layered-on accessories is a great way to show off your personality without having to utter a word.
First Day of School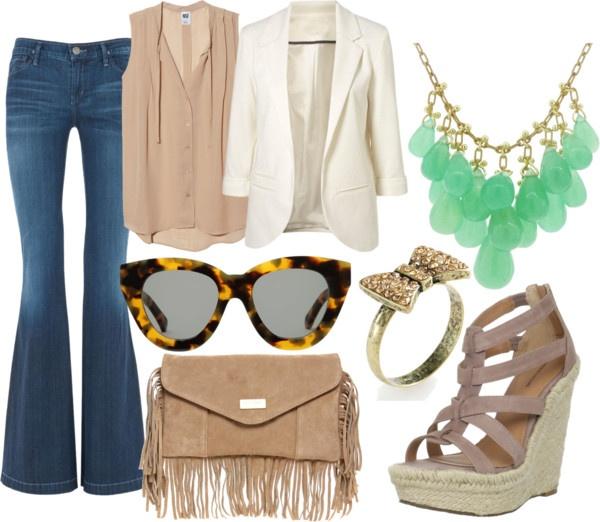 Shorts can be super uncomfortable when it comes to sitting in classroom seats, so stick with a stylish pair of flared denim instead. Wedges are a great choice to show extra style without being too dressy. Throw on a fringe bag and cat eye sunnies to keep your look fun and on-trend. If you're in high school, go with a killer pair of flats like these LC Lauren Conrad ballet flats and ditch the blazer for a fun back to school ensemble with a kiss of bohemian flare.
New Job or Internship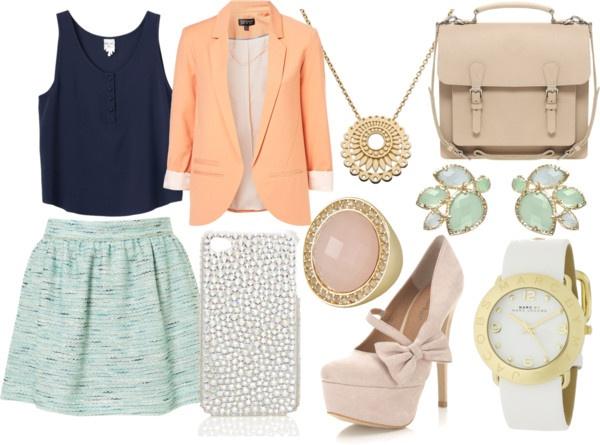 You've got the job, so don't stress too much about expressing your style the first day. You want to display your personality, while still being classy, professional, and fabulous. A bright blazer, which you can easily ditch if everyone around you is donning a boring sea of neutrals, is always a smart idea. Top your look off with a great necklace and watch and you're good to go.
Meeting Your Boyfriends Family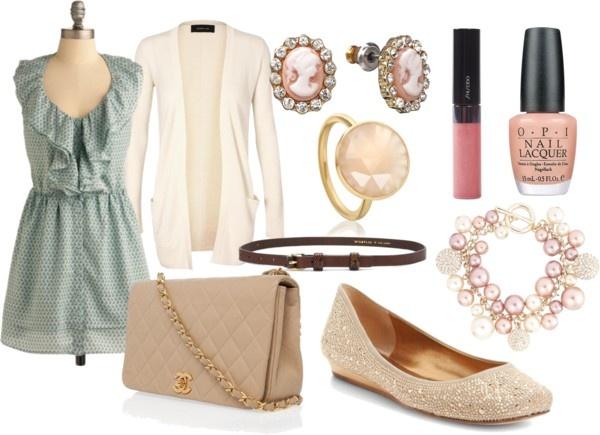 When meeting your boyfriend's parents for the first time, stick with light hues and classic pieces. This is not the time to be super trendy or flashy. Heels are perfectly fine, but save the strappy stilettos for date night. If your boyfriend's mom is petite, politely opt for a fabulous pair of flats instead. Keep your hair simple; I always suggest half-up, so they can see your face. And try to avoid stacks of bangles. Clinging against your possible mother-in-laws expensive dinnerware is never a good idea.
Be sure to share some of your best or worst first impression stories with us in the comments below!
Also, which outfit above is your favorite?
xoxo
Anna
Fash Boulevard
P.S. Stop by my blog to check out my latest pretty peplum post!
You might also like…
Style Guide: Sorority Rush
Fash Favorites: Designed by Lauren Conrad
Currently Craving: Eyelets & Espadrilles
Beach Bound: What's in My Beach Bag?