All year round we dream about lounging on perfectly sandy beaches under the scorching summer sun. Whether it's Tuesday or Saturday, during the summer season, the beach is always on our minds and packing appropriately is crucial. First and foremost, a super cute beach bag is your bathing suit's best friend so don't skimp when searching for the perfect one. Using an old water resistant handbag where you may have messed up the liner at one point is always a resourceful option. To lighten your load and avoid taking a cooler, try placing your super cold drinks in the bottom of your beach bag and place your rolled beach towel overtop. When you arrive at the beach you'll have a cool towel to lay on the hot sand and your drinks will be perfectly cold. Whether you like to lug around your summer must-haves, beach basics or your guilty pleasures, a properly stocked beach tote is essential in promising that you'll have a fabulous ocean-side experience. Below are some of my beach bag must-haves: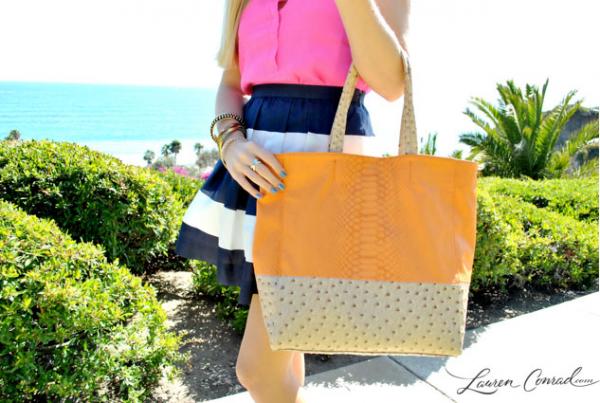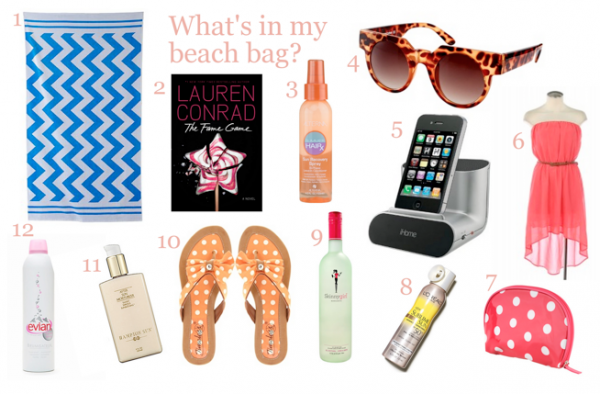 Pull together some of these beach bag essentials and tuck them into a super cute beach tote for the perfect summer gift for birthdays, brides, or your beach bound buddies.
What are some of your beach bag essentials?
P.S. Obsessed with fabulously embellished shoes? Check out my latest fash find.
xoxo
Anna
Fash Boulevard
You might also like…
How To: Find the Perfect Skirt for Your Body
Tuesday Ten: Summer Adventures
Beauty Faux Pas: How to Fix a Bad Fake Tan
Fall in Love With… Cutouts