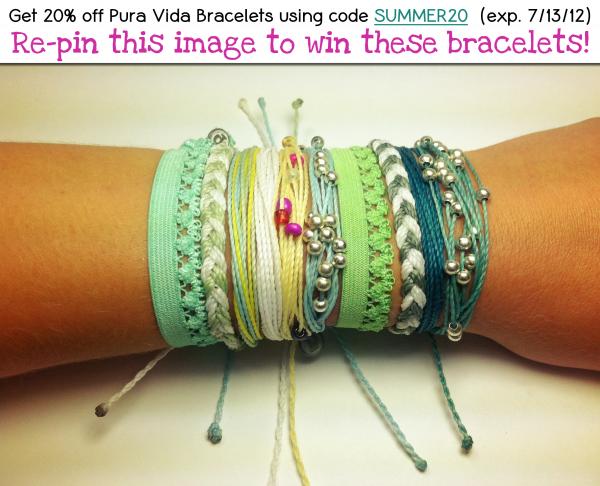 Friendship bracelets are the ultimate summer accessories. They're colorful and cheerful and a great way to express to your friends how much you care about them.
So listen up, Pura Vida Bracelets is offering the ultimate opportunity this summer to stock up on your bracelets while giving back to society. Right now Pura Vida is offering a generous 20% OFF discount and a chance to win the "Sea Foam" bracelets pictured above.
What's even cooler is that Pura Vida donates a portion of proceeds to a range of causes from Breast Cancer Awareness to supporting our troops. So by buying Pura Vida friendship bracelets, you're not only getting an awesome discount, you're also making a difference.
There are tons of styles and designs to choose from, so get yours braided or beaded, multi-colored or solid in your fave shade. Hand them out to your friends and wear the same color as a symbol of your bond or pick one of the many charity bracelets to support your cause.
Whatever you do, have fun mixing and matching!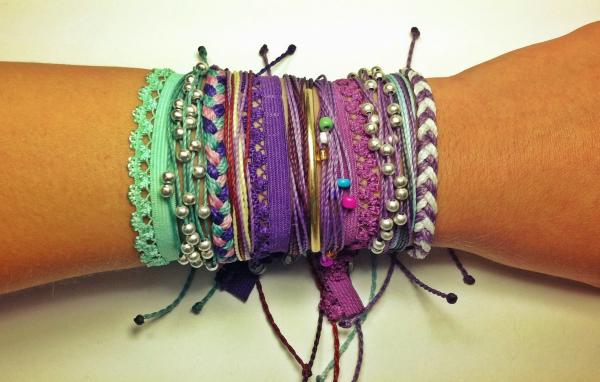 To get 20% off your order today head over to PuraVidaBracelets.com and use code SUMMER20. Hurry, this offer ends Thursday at midnight! If you want to win the "Sea Foam" bracelets pictured above all you have to do is repin the image from this post onto your Pinterest board! Giveaway ends 7/13/12.