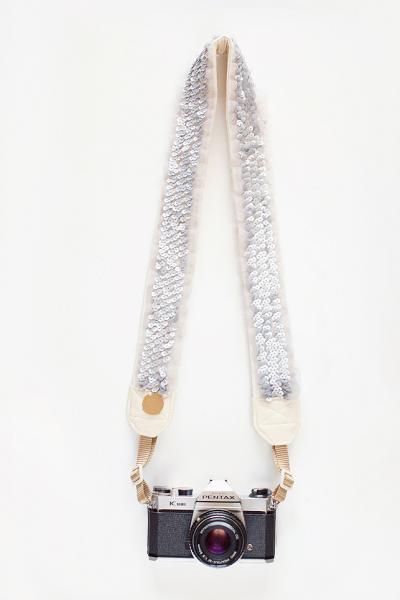 UPDATE: We have our winner! Big congrats to Andrea Nguyen. Below is Andrea's photo along with a little explanation…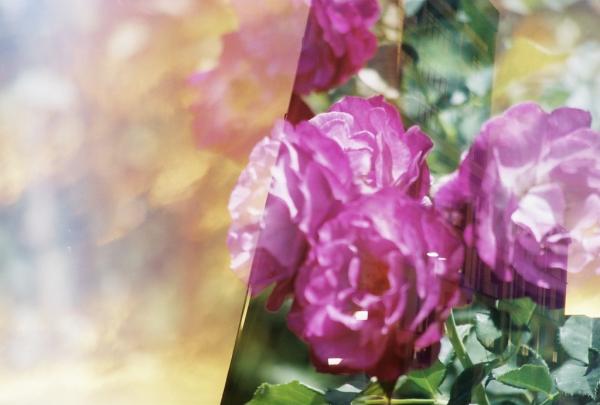 From Andrea: "The Best Mistake" – I had been taking pictures in a rose garden with a film camera, only to later realize that the film in it had already been used! But after developing them, I saw that for some of them, it was the best mistake 🙂 Instead of just an ordinary picture of pink blooms, now this photo is so much more interesting with transparency, different colors, and a random building in the background! I would normally have to edit photos to make them look this way! Now, it's my favorite desktop background, and always gets the compliments 🙂
I knew this giveaway was going to be awesome as soon as I saw the glittery thumbnail on Pinterest 🙂 I've been without a camera strap ever since I've owned my ancient Canon Rebel – it was a hand-me-down, and the strap somehow got lost along the way. Thank you for doing this!
Congratulations again Andrea! I hope you enjoy the strap as much as I do. XO
A few weeks ago my friend sent me a link to a website called Bloom Theory because it reminded her of me. Bloom Theory sells gorgeous camera straps and my friend was right–they're so me. That same day, I pinned my favorite strap, the Wild Flower. (What self-respecting blogette wouldn't pin it? Kidding.) As luck would have it, Bloom Theory found out about my pin and offered to do a giveaway for you guys! How cool is that?
Bloom Theory sent me my other favorite strap called the Stardust II. It's insanely cute. It has silver sequin and tulle straps. So I figured what better strap to giveaway than one of my favorites?
Do you want to win the Stardust II strap (valued at $120)?
Here's how to enter…
Upload. Post your favorite personal photograph to your LaurenConrad.com profile page. (If you're not already a member, simply sign up or click "Sign Up" at the very top of this page. And click here to learn how to upload a photo.)
Comment. Leave a comment below with the link to the photo you uploaded to your profile page.
Wait. I'll announce the winner on Tuesday, June 12th!
Good luck everyone!
Can't wait to see your photos.
XO Lauren
Also, here's the small print about the giveaway…
You must be a registered LaurenConrad.com member to enter. Learn how to sign up by clicking here.
This contest is open to US residents only. Sorry international fans!
Winners will be contacted via private message to their LaurenConrad.com inbox and by email. If our team does not hear back within 24 hours, a new winner will be selected in your place.
Limit one comment per entry. Multiple comment entries will not be considered.
This giveaway ends at midnight PST on Jun 11th 2012..
Bloom Theory was kind enough to provide me with a camera strap to giveaway to you guys! This is not a sponsored giveaway in any way.
P.S. Thank you to everyone at Bloom Theory for making this giveaway possible!
Source: bloomtheorystraps.com