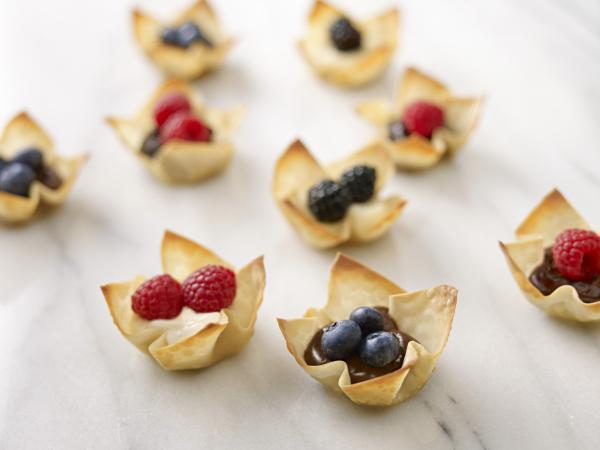 This treat is so tasty and easy that you're going to have to stop yourself from popping a fourth batch into the oven. Or not! Make it the next time your friends come over, for a summer BBQ, or even when you're snuggled up on the couch watching a movie.
PHILADELPHIA INDULGENCE Berry Wonton Cups
Prep Time: 10 min. | Total Time: 30 min. (incl. cooling) | Makes: 16
What You Need
16 won ton wrappers
1 tub (8 oz.) PHILADELPHIA INDULGENCE White Chocolate Cream Cheese Spread
2 cups fresh blackberries
Make It
Heat oven to 350°F.
Spray 16 muffin pan cups with cooking spray. Line with won ton wrappers, extending edges of wrappers over tops of cups.
Bake 10 min. or until lightly browned. Cool.
Spoon 1 Tbsp. PHILADELPHIA INDULGENCE into each won ton cup just before serving; top with blackberries.
Variation: Pair your favorite flavor of PHILADELPHIA INDULGENCE with your favorite fresh berries.
Haven't tried Philadelphia Indulgence before? It's a new kind of chocolate made with a blend of real, luscious chocolate and rich, creamy Philadelphia. Perfect for an afternoon or evening treat, Philadelphia Indulgence is a completely new way to enjoy chocolate whether paired with salty snacks, breads, fruit or alone on a spoon. It's available in Milk, Dark and White Chocolate varieties.
You can get even more delicious recipes like the one above by clicking here.
Want to try some Philadelphia Indulgence for FREE?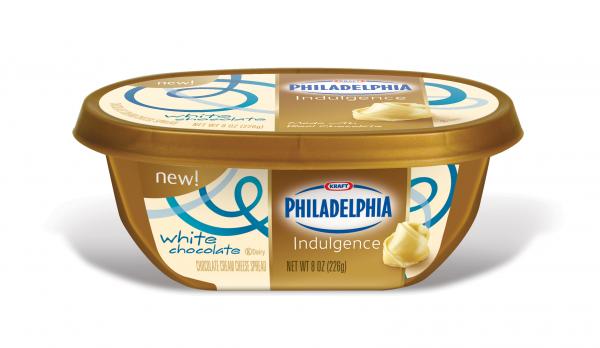 Comment on this post with your favorite recipe and you'll be entered to win all three flavors, a recipe booklet, and a coupon! We'll pick 5 Lauren fans to indulge.
Spreadable chocolate. Does it get much better than that?
Today's post is brought to you by