This story is from our partner, FabSugar! Twice a month we'll share FabSugar's best fashion tips and shopping guides. Today's post teaches you how to mix and match your favorite baubles written by Chi Diem Chau of FabSugar:
5 Genius Mix and Match Jewelry Combos To Try Out Now
Your jewels make just as much of an impact as your clothes, so today we're looking to refresh the way we wear our bits and baubles. That doesn't necessarily mean you have to go out and buy new jewels, it's more about revitalizing and coming up with new styling tricks. To prove that point, we're showing you five genius mix and match jewelry combos for you to try out, stat. First off, we're jumping on Spring's pastels trend: Intertwine a stack of pastel bracelets, like these gorgeous confections from Eddie Borgo, with silver accompaniments for a pretty, yet sleek look. Want to see four more fun ways to mix 'n' match your jewelry? Just click the slideshow to see and shop our stellar looks.
Silver + Pastels
Pastels are huge for Spring and we love the idea of stacking these candy-colored hues with silver accompaniments for a fun, yet polished look.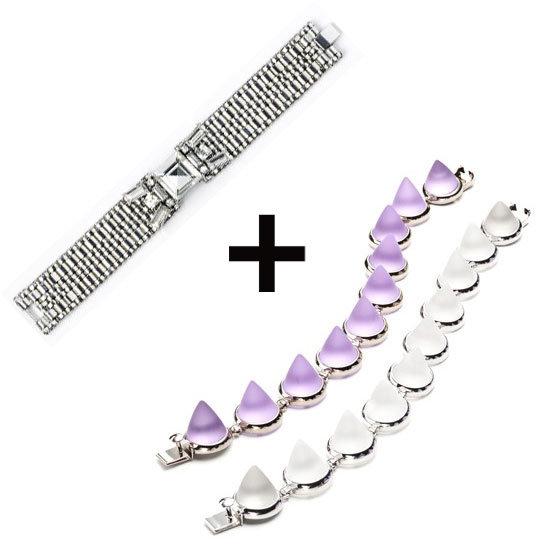 Choker + Long Necklace
Our latest styling trick? Pairing a choker necklace with a longer one. The high-low effect is a new spin on layering, and depending on your choker and necklace of choice, you can channel any kind of look, like bohemian or avant-garde.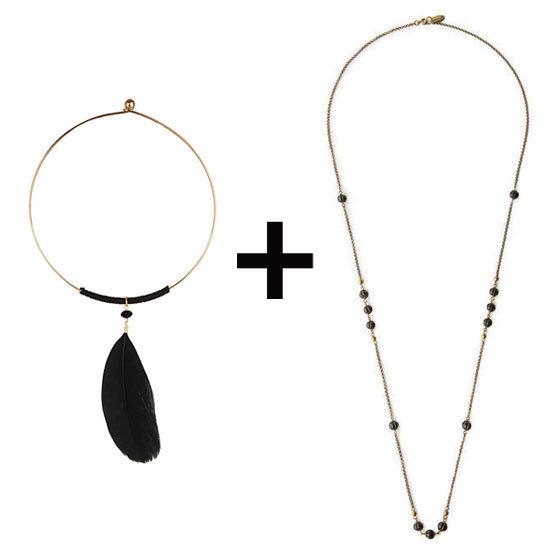 Check Out the Look Of The Day: Pleats and Ruffles
Mesh + Cord
We can't wait to try out this season's sporty trend on our wrist. Here, we mixed a rose gold mesh wrap with a green corded bracelet. The results are a sporty and gorgeous color combination.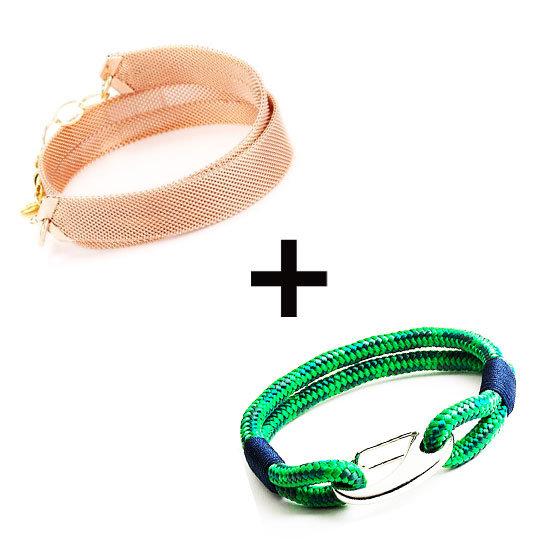 Tassels + Beads
A tassel necklace makes enough of a statement on its own, but we're looking to amp up our style cred with a bold match. Pair a tassel necklace with a bright beaded one for a new take on tribal cool.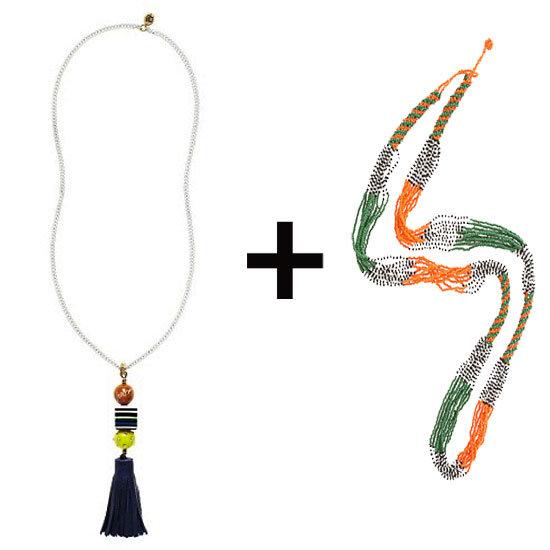 Tough + Feminine
Studs and butterflies might come off as an unlikely notion, but we love this high-contrast pairing. It's a little tough and a little feminine; we'd wear them side by side for a bold, yet whimsical feel.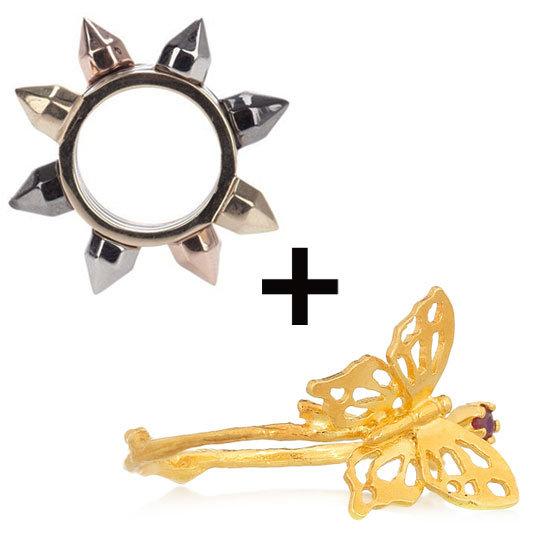 Which look is your favorite?
XO Team LaurenConrad.comMore fab stories from FabSugar…
15 Pieces Sure to Give Your Summer Style A Pop of Sheer Brilliance
Our Ultimate Summer Denim Guide – The Best Fit, Silhouette, and Prints For Your Body
The Coolest Hue of Blue Jean For Summer
Heat It Up: 5 Cool Outfits Inspired By Our Favorite Summer Movies