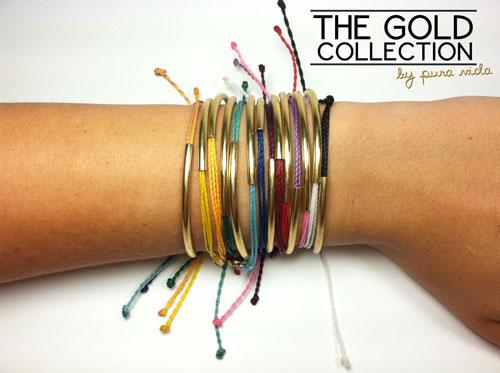 By now, you or someone you know probably has one or a few Pura Vida Bracelets wrapped around her wrists. These vibrant, neon bands have been selling like crazy, with even celebs and Victoria's Secret models showing them off.
Well now Pura Vida Bracelets is introducing the brand new Gold Collection. It's a whole new style and a whole new way to accessorize for the summer. With the gold, these bracelets are even a little fancier, so you could wear them to your dressier outings. But they look stylish when you're lying out at the beach, too.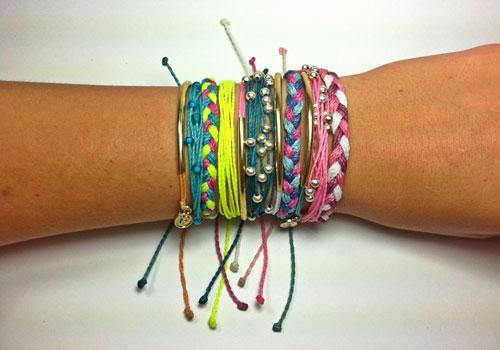 Want some more choices to go along with the gold? Pura Vida Bracelets come in all different styles, from solid colors to braided to beaded. Pick your favorites and deck out your wrists. You can even snag some hippie headbands and hair ties to complete your look!
Lauren readers don't even pay full price…
Get your Pura Vida Bracelets items online at 20% off. Head over to PuraVidaBracelets.com today and use code GOLD20. Hurry, this offer ends at midnight!