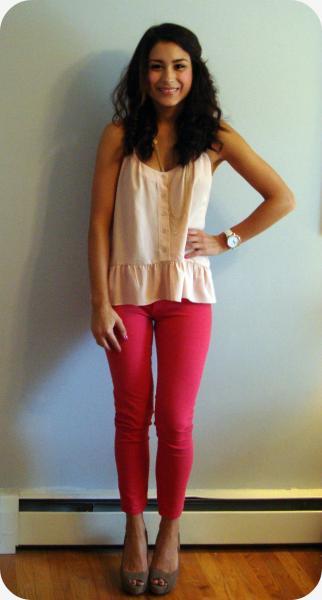 Ok, we admit it–we're having a summertime love affair with color. Cheery bursts of pink, pops of pastels, and playful punches of neon…let's just say we're totally smitten. So when we saw LaurenConrad.com member Michelle LaPorte's delightfully bright denim, it was love at first sight. Michelle took it above and beyond, though, with her smartly balanced volume, her measured use of neutrals to even out the look, and her adorable wristwatch and delicate necklace. Her look is the epitome of sunny-day chic. We're head-over-heels! Aren't you?
Three cheers for Michelle, this week's Chic of the Week!
What summer style has you totally love struck? Tell us your favorites and share your photos in the comments below!
Have a fabulous weekend!
XO Team LaurenConrad.com
You might also like…
Chic of the Week: Cristolrom's Dotted Mani
Chic of the Week: Simmy's Preppy Perfection
Chic of the Week: Jaclyn's Neon Knockout
Chic of the Week: Alexandra's Striped Style
Source: laurenconrad.com