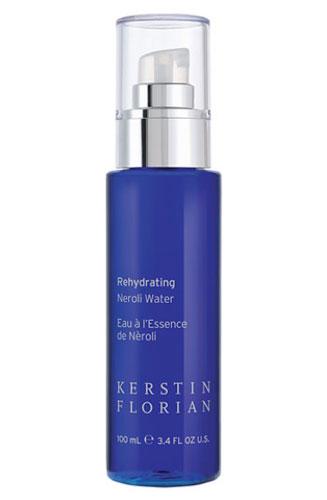 My favorite way to keep my skin hydrated is by using Kerstin Florian Rehydrating Neroli Water. I use it more often when I travel because that is when I need to moisturize most. That said, it really works wonders. I did a little research and apparently it's made with floral water from Bitter Orange Blossoms. How lovely! The Neroli Water can be used like a toner and it will hydrate, soothe, and refresh your skin.
When my skin is feeling dull or dry, I give myself a quick spritz and feel instantly refreshed. It smells like orange blossoms too, which is nice.
Do you want to know more about my must-have beauty products? Let me know if you would like to see more of these posts in the comments below.
XO Lauren



You might also like…
Beauty Essential: My Favorite Liquid Liner
3 Things: You Will Always Find in My Purse
Beauty Essential: My Hair Care Ammo
Natural Instincts: Go Seasonal
Photo: Nordstrom