As a mid-week pick me up, my friends and I will occasionally do a game night in lieu of our usual Take Out Tuesday. We love to play Pictionary and the "Who am I?" game (more on this later) while we sip on wine and indulge in platters of cheese and crackers. It's a fun way to get everyone together and the memorable foolishness that ensues is inevitable…
Take for instance Jilly's interpretation of SNL for Pictionary: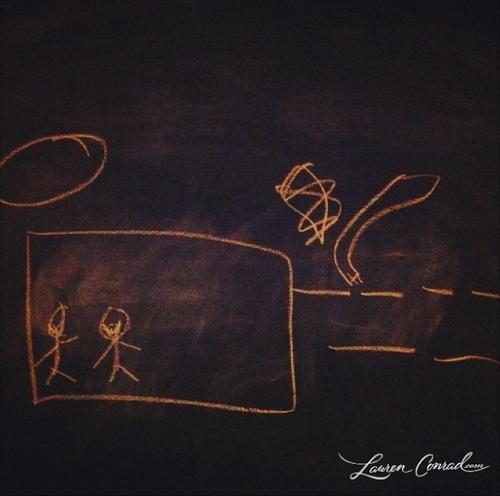 I guess Jilly should stick to her day job!
Our other favorite game to play is "Who Am I?" It's hands down, my all time fav. It's always so funny and leads to great conversation. If you don't know how to play already, here's how:
Each person (I suggest a group of 5 or more) picks the name of a famous person (historical figures, celebrities, animated characters, etc.) for the person sitting to their left and writes it down on a sticky note. Don't let anyone else see what you've written down until the game begins…
Stick the note onto the forehead of the person to your left. It will be their job to guess "who they are."
Now for the rules… Each person gets 20 "yes or no" questions in order to figure out who they are. For example, "Am I a man or a woman?" or "Do I go to the Grammys?" While sitting in a circle, each person asks the group and the group provides an answer. The first person to guess who they are wins!
So as you can see, I was Bill Clinton.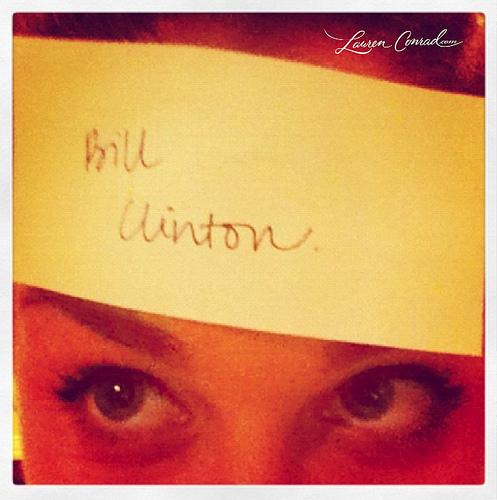 Have you done a game night with friends? What games do you like to play?
Tell me in the comments below. I'll feature my favorite suggestion in a Member Spotlight post!
XO Lauren



You might also like…
Friday Favorites
Member Spotlight: Supartita's Earth Day DIY
Odds & Ends: 5 Flower Arranging Tips
Ingredients… For a Splendid Spring