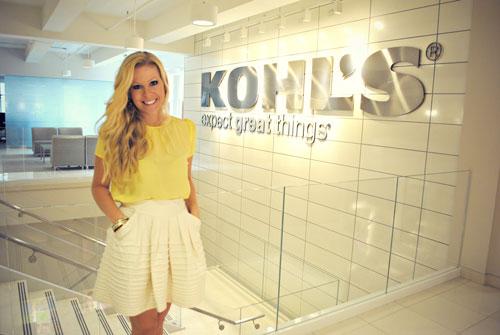 Every once in a while, a truly fabulous pinch me moment has the power to completely consume you, allowing you to forget everything except the gratitude and excitement that's running through your body. It was this exact feeling that I was experiencing as I gazed out of the taxi window on my way to the Kohl's design center in New York City. Forty eight hours earlier I was walking down the aisle in Destin, Florida and now I was moments from getting a sneak peek behind the curtain of the fabulous LC Lauren Conrad brand. With no sleep and no voice left from our super fun reception, I was a total ball of nerves. Thankfully every ounce of nervousness vanished when I stepped off the elevator, twenty floors up, and was greeted by the incredibly sweet and super talented Katherine Ogle, who works hand in hand with Lauren on the the LC Lauren Conrad collection… Eeek.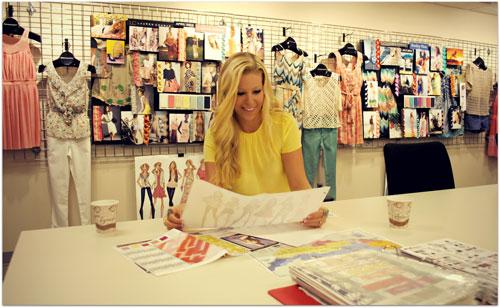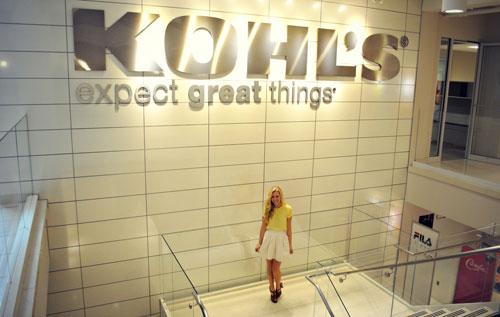 First up, was a fitting for the July 2012 collection, where I was able to watch the design team make minor adjustments to the garments, while I mentally took note of what pieces I needed to add to my summer wardrobe. After the fitting, Katherine gave me a tour of the entire design center, introducing me to crucial members of the Kohl's team that help run everything from home décor to other celebrity lines. Friendly faces and genuine personalities filled each department and really gave the feeling of a truly fabulous dynamic. Not to mention, the incredibly breathtaking view from nearly every desk in the building.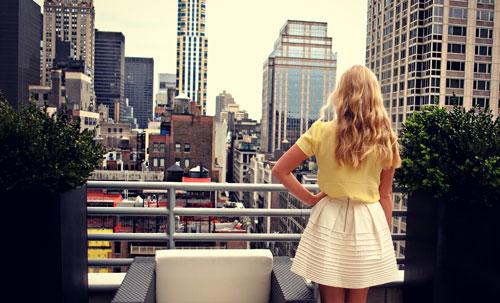 Once we hit the bottom floor, I was instantly thrown into all things Lauren Conrad. The majority of our day was spent in the LC Lauren Conrad conference room, where Lauren meets with the Kohl's team every two months to approve the upcoming collections. Divided by a long conference table, the left side was plastered with inspiration boards for spring, while the right side offered an exclusive peek at their fall 2012 collection. Start saving now ladies, you're going to want every piece. From color palettes to prints, to patterns and fit, it was great to hear from the designers just how incredibly hands-on Lauren is with each and every detail of the brand. I was completely enamored when I got the opportunity to see the creation of a print. I adore the feminine floral prints and patterns that adorn the LC Lauren Conrad collection and getting to see them on a computer and later translated onto a garment was seriously fascinating. After chatting for almost two hours about the design process, my admiration for Lauren, and swapping personal stories, one thing was for sure… I was head over heels in love with everyone behind the LC Lauren Conrad brand. Thank you, ladies, for making this day so unbelievably special. This is one experience I will never forget.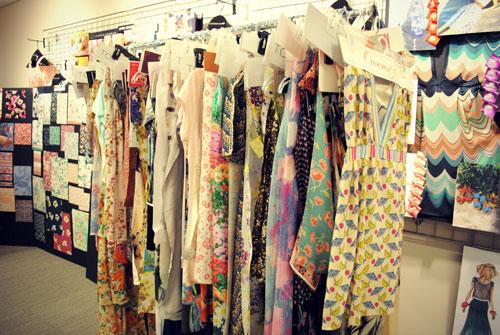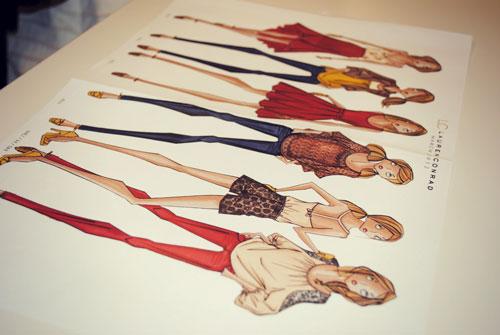 For the remainder of my trip, I was determined to experience everything that this fabulous city has to offer.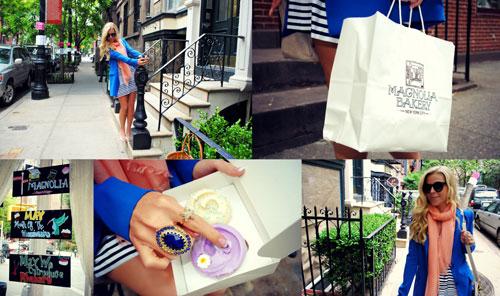 From a stroll in Central Park, to a photo op at my favorite Sex and the City locations, it's easy to see why millions hold New York City so close to their hearts.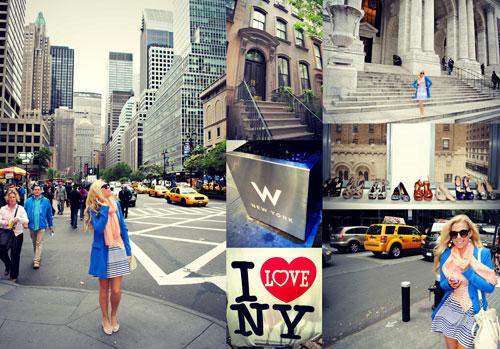 What are some of your favorite places to visit in NYC?
xoxo
Anna
Fash Boulevard
Today's post is proudly sponsored by

You might also like…
Blogger Contest: Style Showdown, Part 1
Blogger Contest: Style Showdown, Part 2
Chic of the Week: Steph's Stylish Prom Look
LaurenConrad.com: Gallery Spotlight