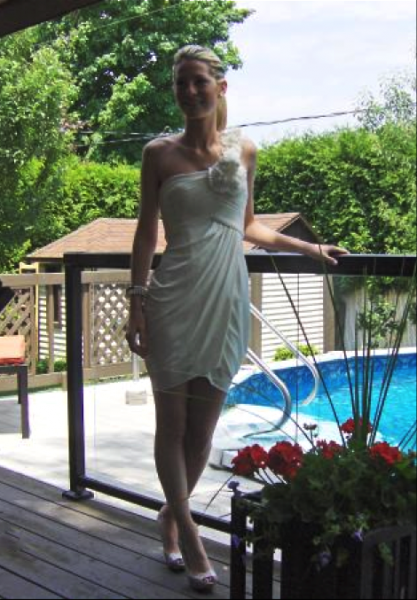 When it comes to prom dresses, finding the perfect little number is no easy feat. You want something original and fun that makes you look and feel great all night long which can be a hard balance to strike. So when we set our sights on LaurenConrad.com user Steph's pretty prom ensemble, we were so impressed!
We adore the soft ivory color that's perfect for spring, but that goes without saying. The length and one-shoulder cut make this BCBG frock fun and young, while the structured bodice and draping make it incredibly flattering. We also love the sleek pony and minimal accessories – simple and beautiful. Tres chic! She has a great photograph with her friends too (who also look lovely)–check it out here. Congratulations, Steph, on being our new Chic of the Week!
What are you wearing to prom this year? And, if you've already had your prom, show us by uploading a photo and leaving the link in the comments below.
Have a fabulous weekend!
XO Team LaurenConrad.com
You might also like…
Style Guide: What to Wear to Prom
Beauty Note: Peachy Keen
Friday Favorites
Nail Files: My Favorite Spring Shade