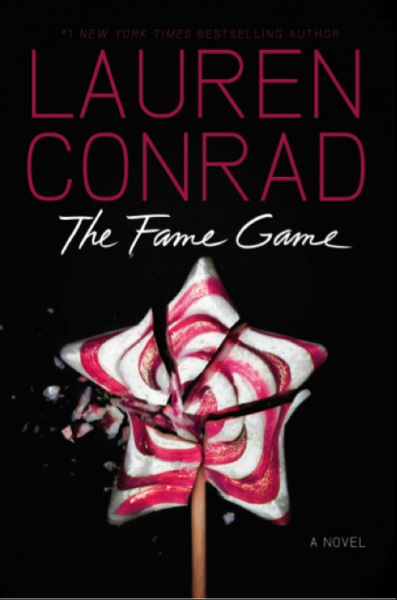 Has everyone read up to chapter 14 of The Fame Game yet? I really hope that you are enjoying the book so far. Today's Book Club Q&A will focus on the first half of the book…
Here are a few questions for you to answer:
Who is your favorite character so far? Why?
Do you think Madison's father is there to see his daughter or for feed off of her money and fame?
If you were Carmen, would you play along with the charade of dating Luke? And if you were Kate, would you be okay with that? How would you deal?
Let me know your answers in the comments below!
Also, as promised, I will be holding a very exciting live video chat here on LaurenConrad.com. Mark your calendars, because the chat will take place on Thursday, June 7th at 4pm PST. I will be answering your questions about the book, the writing process and more.
I'm especially excited about the live video chat because we will all be able to interact through the entire chat. Once you join the chat, you can text chat with other members (think old-school AOL chat room with a livestream video chat above) and submit questions for me to answer on camera too.
Again, here are the details for my live video chat:
What: The Fame Game Live Video Chat
When: Thursday, June 7th at 4pm PST / 7pm EST
Where: LaurenConrad.com
If you have a question that you would like to see me answer on camera about The Fame Game, leave it in the comments below.
Who knows…I might answer your question and give you a little shout out…
XO Lauren



You might also like…
The Fame Game: My Official Book Tour
Book Club: The Hunger Games Q&A
Chic Peek: My BEAUTY Book Cover
The Fame Game: Exciting Pre-Order News!