Last week I flew out to NYC (thanks again for all the great pizza suggestions) to work on my forthcoming book, Beauty. Here is a photo diary of my trip…
Flew out to NYC. Bright and early! Nothing beats a view of the California coast…
This was my office for the next 5 hours… My chair reclined and they brought me treats. No complaints here.
Well, well, well…a clover in my salad:
When I finally got to NYC, I went straight to my publisher's office… look what I found:
Then we had to get to work on Beauty, which is when I bent by glasses by sitting on them. This is the only way I could get my glasses to stay on while editing… I mean, I'm basically MacGyver.
What do you mean "only 1 computer"!? I require a minimum of 3 to write!
I spent my weekend in the office working on the book. Apparently they shut off the heat during the weekend. Freeeeezing!
Maybe I was going stir crazy…but I was really developing a love-hate relationship with the manuscript. That day, hate was winning.
So I did what any author experiencing writers-block does and stared at the walls all day: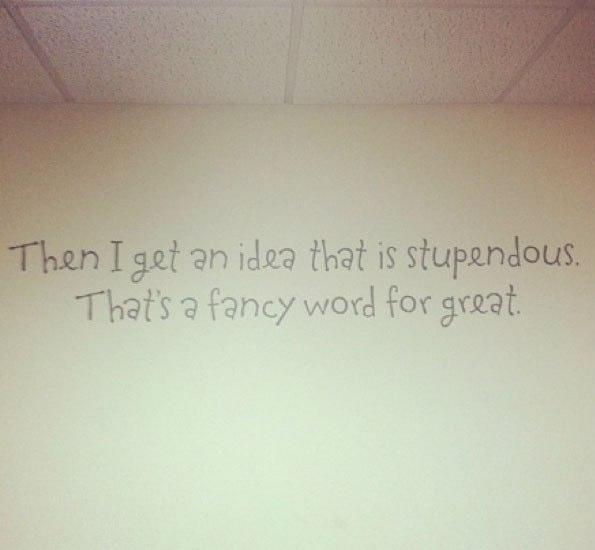 We finally took a break from the office. But the editing continued into dinner…
Needless to say, this was a perfect end to an incredibly over-worked, busy weekend:
All in all, the trip was a great success. I got a lot done and even managed to squeeze in a little time to see a few old friends.
What are you looking forward to learn from my new book, Beauty?
XO Lauren
You might also like…
The Fame Game: My Official Book Tour
Chic Peek: My Birthday Photo Diary
L.A. Candy: Behind the Cover
Here & There: My NYC Trip