I have an unusual fondness for shopping for the ladies in my life. I literally get a shoppers-high whenever I score the perfect gift for a friend or loved one. And don't even get me started about giving the actual present to the recipient. Sometimes I think I am more excited about giving the gift than the person is about receiving it. Needless to say, when it comes to girl gifts, I've got you covered. Here are 10 lovely lady-friendly gift ideas for all the women on your holiday shopping list…
1. Jewelry. What girl doesn't love to add a pretty little piece of jewelry to her collection? These Kate Spade studs are adorably festive and reasonably priced. ($65) Or put together a custom charm necklace at Anthropologie.com.
2. PJs! Beautiful pajamas are something most women don't typically buy for themselves. The Vintage Slumber Tiered Chemise from my LC Lauren Conrad line is as stylish as it is comfy making it a thoughtful holiday gift. ($20)
3. Scented Candles. It's no secret that I am a big fan of giving nice candles as gifts. I especially love Diptyque candles. They're luxurious and they fill the room with an incredible aroma. ($60)
4. Nail Polish Set. Select three of the season's hottest lacquer shades and give them as a gift. Most women don't like splurging on luxury polish brands, which makes this such a great gift! Below, I have selected three polish shades from Deborah Lippmann: Girls Just Want to Have Fun, Boom Boom Pow and Stormy Weather. ($16)
5. Loop Scarf. Give a little warmth this holiday season by gifting your lady friends with a chic, cozy loop scarf. J.Crew has a beautiful selection of snoods, also known as loop scarves. ($50)
6. Coffee Table Book. I love giving my friends beautifully illustrated books to place in their living rooms. This year's must-have book is Chanel: Her Life, which is a biography with drawings by Karl Lagerfeld (the current Chanel designer). This is a great gift for all the fashionistas on your list. ($55)
7. Travel Perfume. Kai Fragrance Oil smells incredible and the neat and easy to use roll-on vial makes it the perfect present for the on-the-go gal. ($48)
8. Gadget Case. This is the ultimate gift for any geek-chic girl. A beautiful computer case or skin (or phone, iPad etc.) is great for someone with techy tagalongs.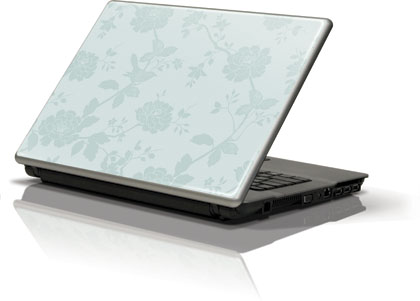 9. Balloon Speaker. Yuen'to Design's Balloon USB Speaker is a great gift for the music-lovers in your life. The tiny, spongy speakers are combatable with phones and MP3 players so you can play your music–out loud–anywhere. (I would love to have one of these for those lazy days spent hanging on the beach, so I'm sure my girlfriends would love it too!)
10. Monogram Mugs. If you are looking for an inexpensive yet thoughtful gift, buy a monogrammed mug (a set of two or three is also nice) and fill it with the recipient's favorite drink mix.
I hope you find this gift guide helpful!
Click here to check out my gifts for him holiday guide!
What's the best gift you ever received from a girlfriend?
XO Lauren
You might also like…
Tuesday Ten: Gifts for Him
Cyber Monday Deals: The Ultimate Gadget Gift Guide from Skinit
Pura Vida Bracelets: The Holiday Gift that Gives Back
Helping Hand: Giving Thanks