Thank you to everyone who shared photos of your Independence Day inspired manicures in response to my post, Polished: 4th of July Nails. I love all the different variations of the red, white and blue look.
Below are three of my favorite photos from your submissions.
Afton Williams' star spangled manicure…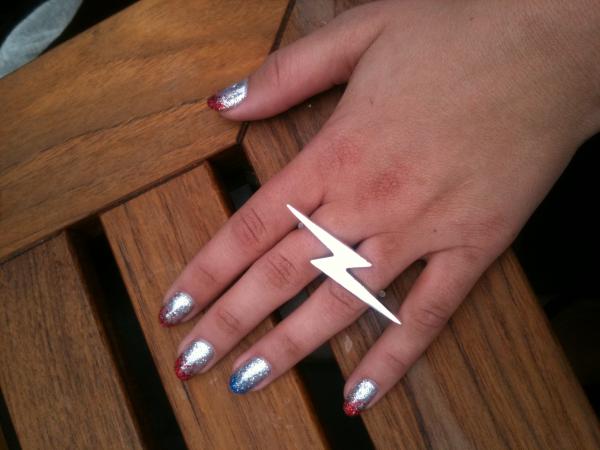 Annie Stamell's patriotic polka dot nails…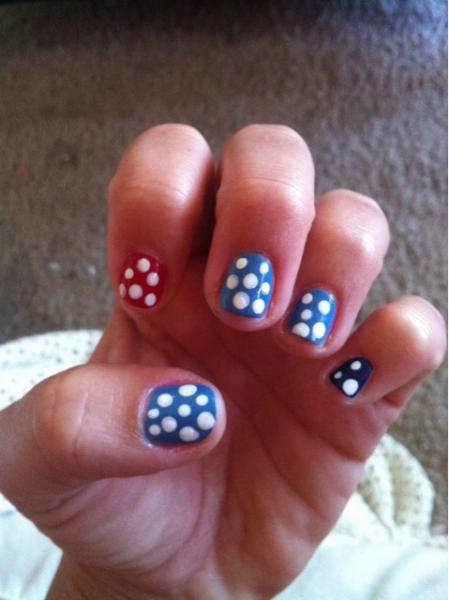 Lindsey Christopher's red, white and blue manicure…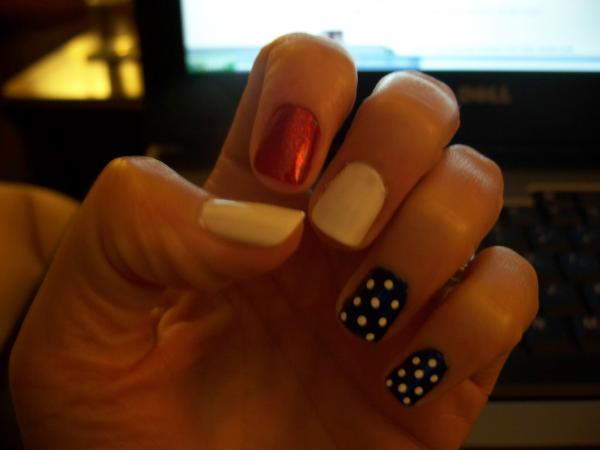 Thanks again for sharing everyone!
XO Lauren