Thank you so much to everyone that shared vase filler ideas in response to my Inspired Idea: Me & the Sea blog post! All of the submissions were so fun to look through and you guys had some really interesting ideas. I especially loved this submission from LaurenConrad.com member, Kimmy…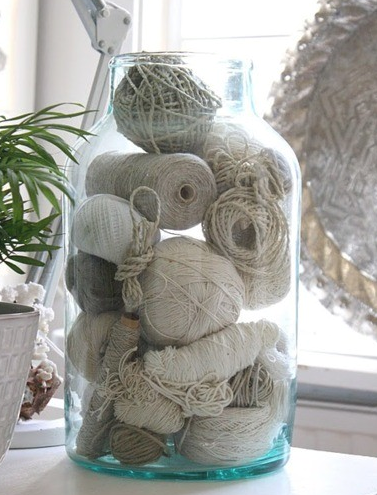 Isn't this such a creative idea? The miscellaneous spools of twine and string are unexpectedly beautiful. And the neutral palette creates an earthy yet simple feast for the eyes.
Thank you again to LaurenConrad.com member Kimmy for sharing this great idea with us!
XO Lauren